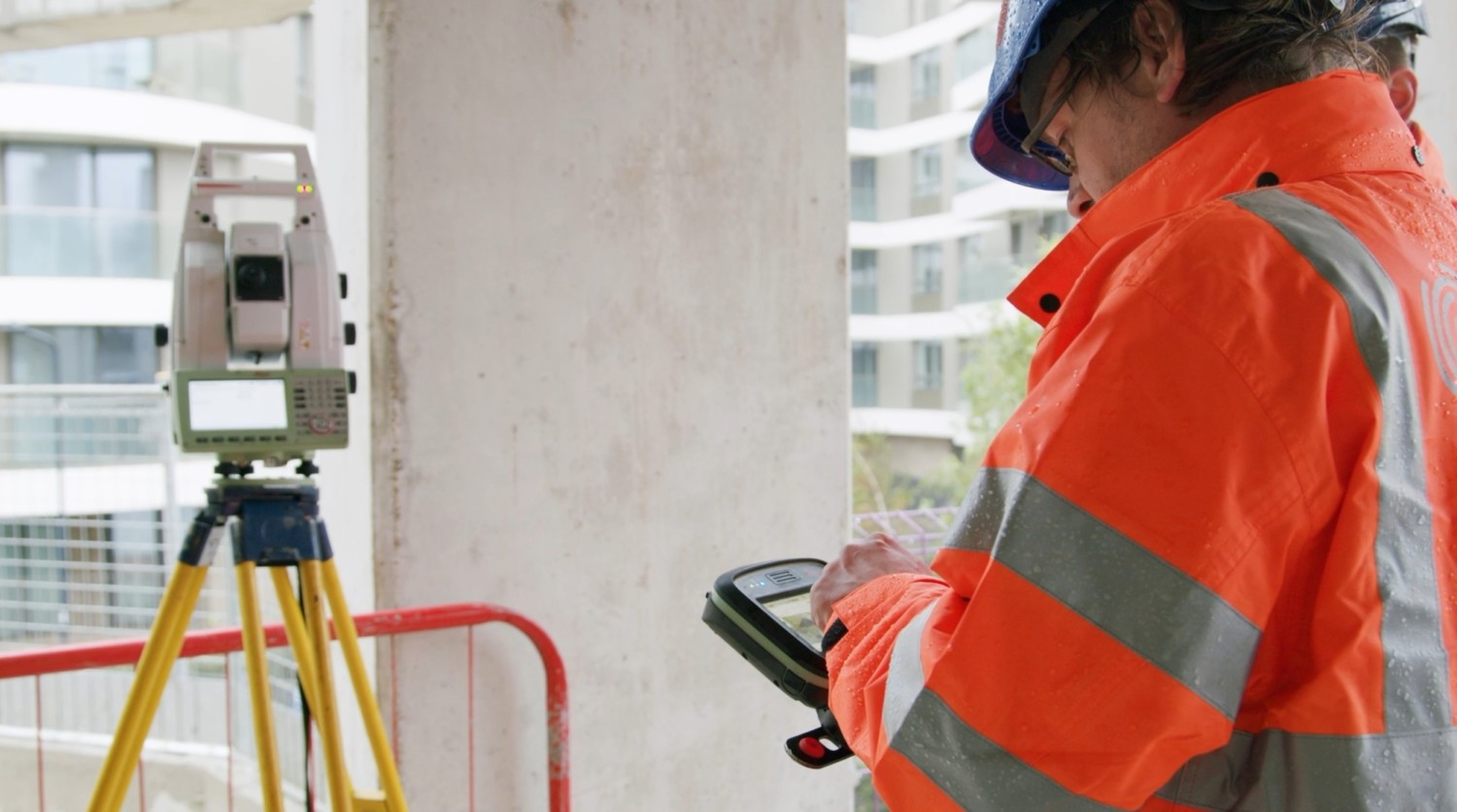 Innovative 3D technology for deck surveys
We're using 3D technology to solve construction problems.
If you're involved in the flat roofing industry you will be aware of the challenges faced in relation to roof drainage design, especially the need to eliminate ponding water and back falls on flat roofs.
Of course, today's waterproofing systems are more than capable of withstanding ponding water for long periods of time, but it should still be avoided. Its presence on the waterproofed surface will undoubtedly cause long term maintenance issues for the building owner if left untreated.
Effective drainage design is hugely important in construction. Designing flat roofs to a 1:40 fall to achieve a minimum finished fall of 1:80, and designing zero fall roofs to a 1:80 fall to achieve a minimum finished fall of between 0 and 1:80, is well known best current practice that's applied throughout the industry.
Yet in order to ensure a fully drained waterproofed surface, a detailed structural analysis and site level survey is recommended. What's more, the latest 2021 edition of the NHBC Standards (Chapter 7.1.5 Drainage) now states that a site survey of the deck should be carried out and any back falls must be addressed prior to handover.
To this end, we have developed an innovative, highly accurate and cost effective solution to solve this common challenge.
What are we doing?
We are working in partnership with a national network of leading surveyors and skilled CAD engineers. Together, we are utilising innovative 3D laser scanning techniques to produce as-built roof slab deformation surveys. By creating highly accurate 2D and 3D point cloud information, plus a 3D terrain map of the roof surface, we can determine to the nearest millimetre the location of any negative falls and calculate the precise volume of fill material needed to eliminate ponding water and back falls.
How does this help you?
By saving time and cost on site. This process provides a highly accurate survey solution to the construction team right from the outset. Through a targeted approach to drainage fall correction, only necessary screeding takes place. Over-screeding will be avoided and there will be a reduction in the structural load, screed drying times and waterproofing system installation delay.
3D laser scanning techniques deployed in this way protects contractor liabilities and ensures compliance with the latest NHBC Standards, British Standards and codes of practice.
What's the process?
We offer a complete 3-step solution to solve this complex challenge:
Step 1: Deck survey and report. Prior to the waterproofing contractor accepting handover of the slab and commencing waterproofing works, a site survey of the roof slab is carried out by Axter surveying partners using 3D laser scanners. 2D and 3D point cloud files are then issued in conjunction with a detailed roof deformation report.
Step 2: To ensure coordination with the findings of the survey and accurate implementation of the chosen method of resolution, Axter surveying partners will return to site to set out the areas that require filling.
Step 3: The adjusted areas are resurveyed to ensure no back falls remain and to check the roof slab positively drains. A formal handover procedure will then be undertaken between the deck erector and the waterproofing contractor. Waterproofing works can progress in full confidence of compliance.
Want to know more? Contact our team who will be happy to help you out.