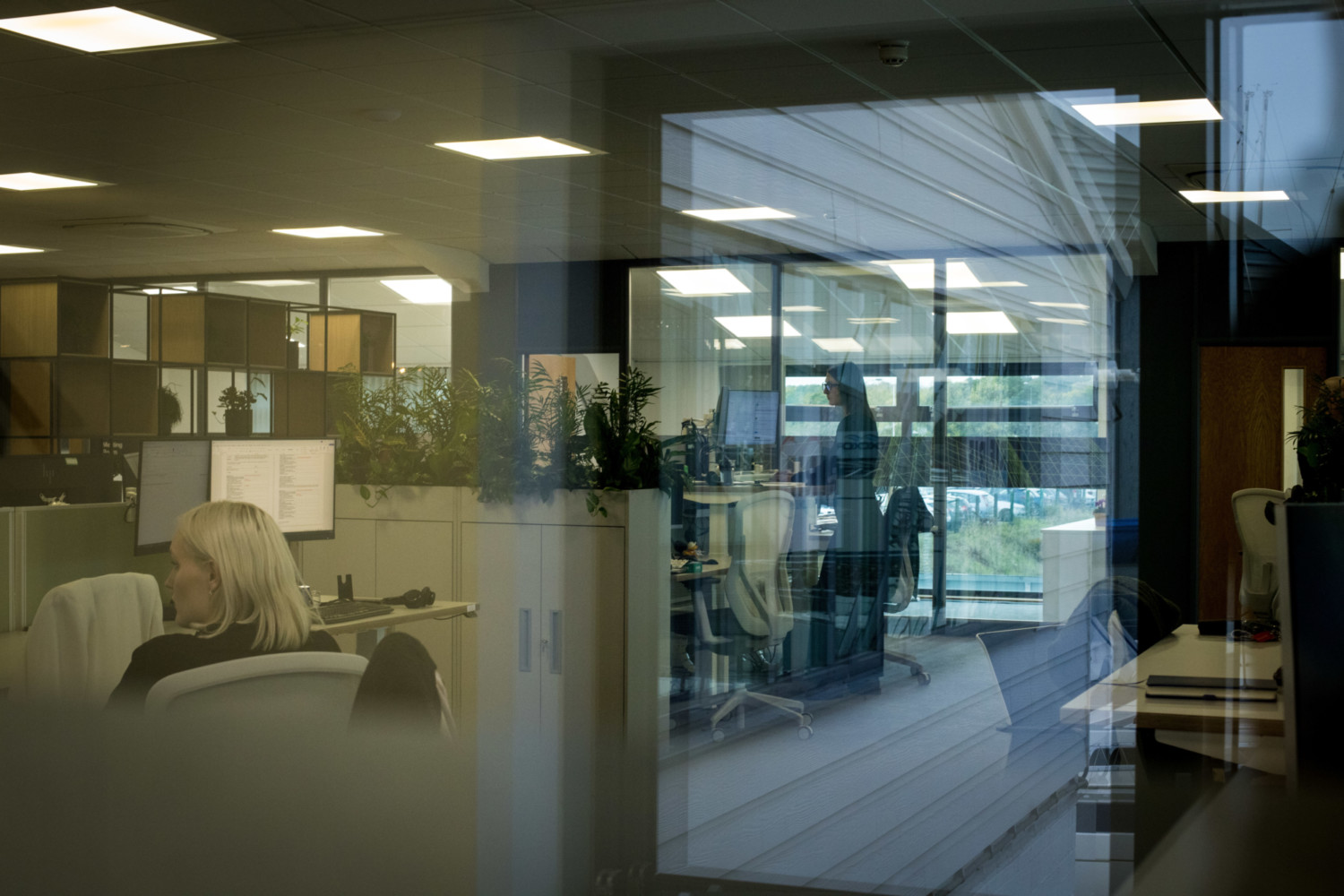 Come work with us
Join our energetic team and help us transform the world above our heads.
We're a dynamic team, who all bring our individuality and ideas to work, collaborating on exciting projects where we aspire to revolutionise the flat roofing industry. Our aim is to create a working environment where you feel supported, confident and able to thrive in your role.

Sound good? Then read on to learn more about us and see our latest vacancies.

Be part of our bold vision
"We will improve the roofscape and transform the world above our heads".
Our vision is pretty bold, but we believe together we can achieve this. We are on a mission to revolutionise the way flat roofs are designed, installed, used and maintained - all with the goal to positively impact our climate and communities. We imagine a world where the roof space is used to its full potential; protecting what's within the building, and also benefiting the environment and the people who live and work there, be this as a space to socialise, a place to grow food or a place to play sports. Join us in our vision.

We pride ourselves on offering an industry leading benefits package that puts our team's wellbeing first. We also operate a hybrid working policy as we understand that having flexibility in where you work gives a better balance for all of life's commitments. Read on to see some of our benefits.

We have partnered with Vitality to offer private healthcare to our people. As well as providing treatment as and when needed the Vitality scheme also rewards you for living a healthy life and keeping active, offering discounts and rewards from popular retailers.
We want our workforce to be healthy in mind and body, and recognise that sometimes mental health gets over looked. We don't want this to be the case, which is why we provide 10 mental health and wellbeing counselling sessions to any employee when they want them.
We are passionate about giving back to our community that's why each employee gets one day a year to spend volunteering at a charity of their choice. This could be painting a new school, planting a community garden or helping out at a soup kitchen.
Get a tax free loan to buy a bike and get cycling.
We encourage all our people to use their holiday and enjoy time off with their family and friends. You can also take an extra day off to celebrate during the month of your birthday!
We want to nurture all our people, and we recognise that optimal working patterns look different for everyone. We offer a hybrid and flexible working policy, and will always aim to accommodate specific requests. Ultimately, we want your work to suit your life commitments so you feel able to do your best.
Our life assurance policy gives peace of mind for the unthinkable, it also covers bereavement counselling and has a probate helpline to support you and your family during the toughest times.
We want our people to flourish so we provide tailored training and a clear development plan specific for each role. We also encourage and support our people to take additional courses and certifications to continually develop and keep learning.
Probably the most special time in your life, and we recognise this, so we provide enhanced maternity and paternity pay so you can enjoy time off with your newborn.
We're always looking for people with sharp minds and a curiosity for the world to join our team. See our latest vacancies below.