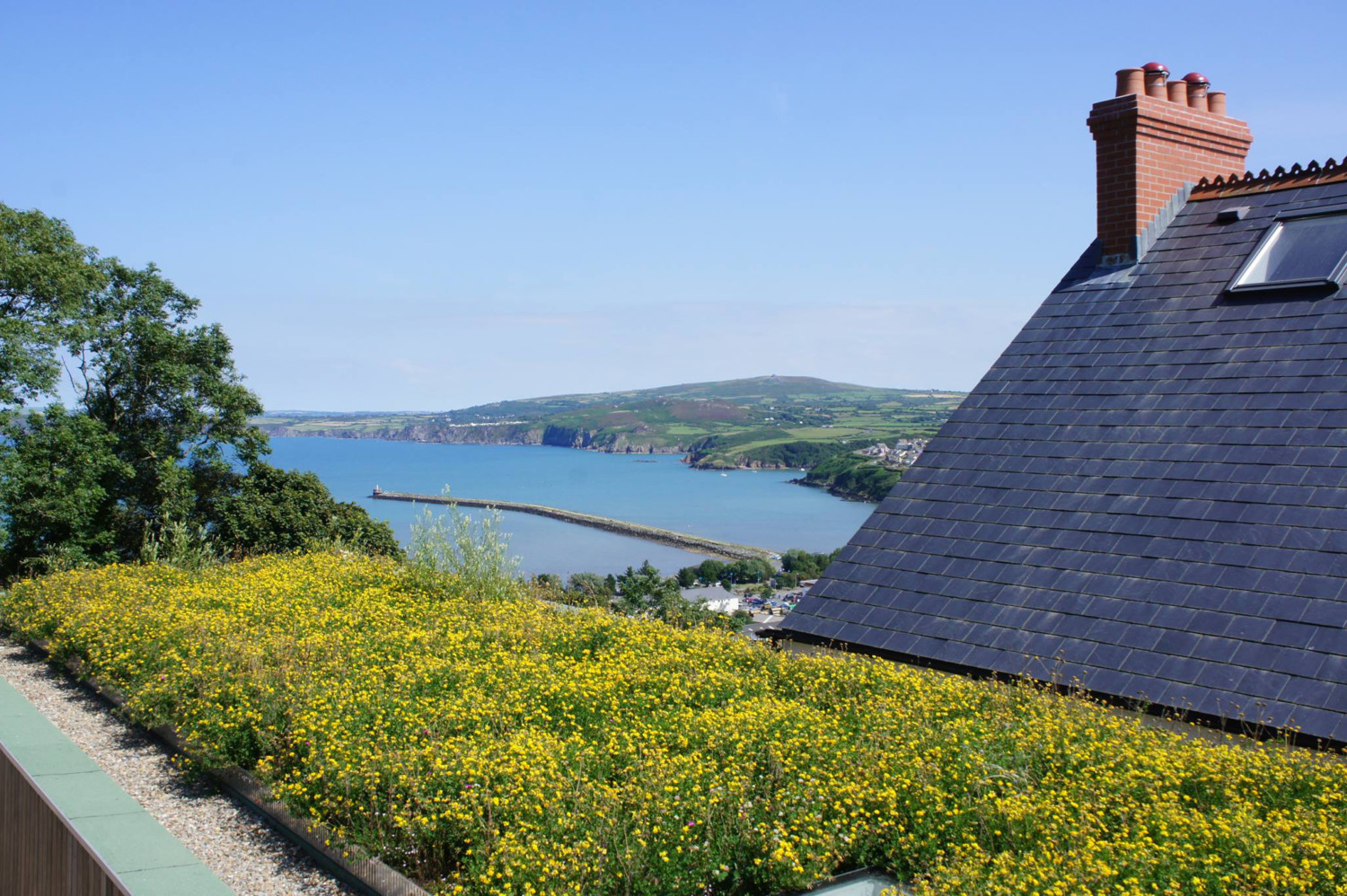 Extensive Living Roofs

Extensive living roofs are primarily installed to provide a visual or biodiversity interest, and are less suited for use as an amenity or recreational space.

Typically they have thin growing medium/substrate layers to keep system depth and saturated load to a minimum and are generally designed to be low maintenance, utilising hardier, more drought tolerant plant species.


They are often created to benefit the wider environment through their positive visual impact and to enhance building performance by reducing rainfall run-off and improving thermal efficiency. Extensive green roofs are normally intended to be viewed from another location as visual or ecological features, and are usually not trafficked.


Substrates for extensive green roofs are shallow and usually of a low nutrient base formulation, thus are able to support sedums, grasses and some wild flower varieties whilst suppressing the growth of invasive weed species. These plant types are able to survive and thrive in such conditions and when correctly designed require little irrigation beyond the establishment phase and during periods of drought. Planting styles are usually naturalistic with the object of establishing a self sustaining plant ecology on the roof.

Extensive living roof planting designs can incorporate pre-grown mixed sedum mats/blankets , pre-grown modular trays, sedum plug plants and/or a mixed seed broadcast with plant cuttings.

Accreditations
The Green Roof Organisation (GRO) is a technical body of expert knowledge formed in the UK to ensure the green roof market delivers quality green roofs for the built environment.
The GRO Green Roof Code has been developed and provides guidance in relation to the design, specification, installation and maintenance of green roof systems. Axter are members of GRO and work in accordance with the GRO Code of Best Practice.



More Benefits
Boosts local Biodiversity

Reduces rainwater run-off

Improves air quality

Provides visual impact and interest

Suitable for flat/low slope and pitched roofs

Low maintenance

Lightweight

Compatible with Wilotekt-Plus, Cityflor and Force Dalle waterproofing systems
Extensive Living Roof Finish
An Extensive living roof finish can be laid on top of a variety of waterproofing systems and provides a great variety of flora and fauna for visual and biodiverse interest.
Downloads
Technical Drawings
Product Datasheet
Guidance