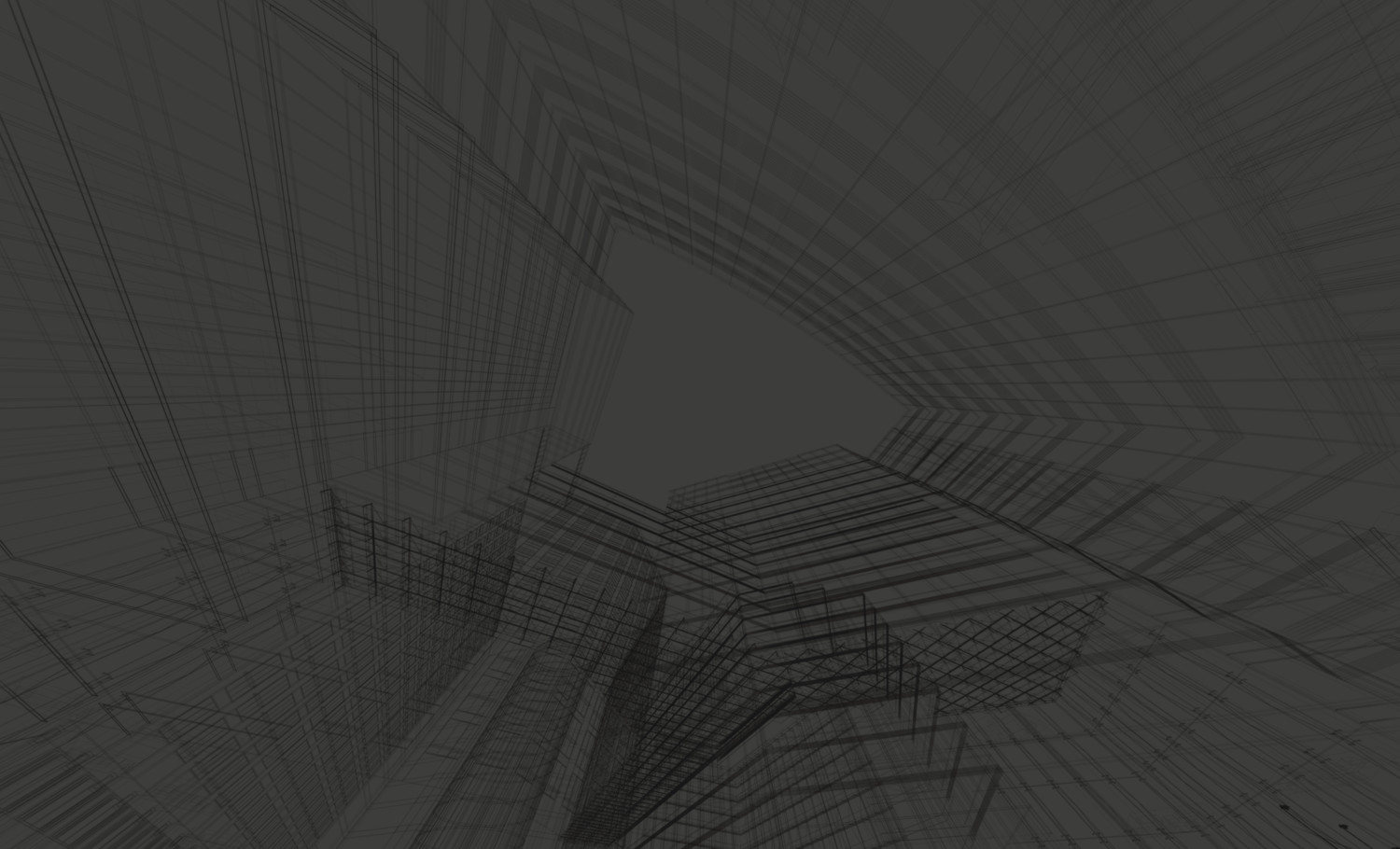 AXTER LTD PRIVACY NOTICE
1 Introduction
Axter Ltd is fully committed to protecting the privacy of all people we work and communicate with online, through website and social media platforms and the security of personal data we collect. This Privacy Notice explains in detail the types of personal data we may collect about you when you interact with us. It also explains how we store and handle that data, and keep it safe, and what your rights are. We hope it answers any questions you have but if not, please do get in touch with us, using contact details shown at the end. It's likely that we will need to update this Privacy Notice from time to time. We will notify you of any significant changes.
2 Who are we?
We are Axter Ltd based in the UK, a subsidiary of Axter SAS in France, and part of the IKO Group. We are designers and manufacturers of waterproofing systems and to be able to offer our products and services we hold data about our business contacts, customers and suppliers.
Axter Ltd, West Road, Ransomes Europark, Ipswich, Suffolk IP3 9SX. Company registration number: 1446923 Tel: 01473 724056; Email: [email protected]; Web: www.axter.co.uk
For simplicity throughout this notice, 'we' and 'us' means Axter Ltd.
3 How we collect data from you
Visitors to our website:
We use cookies on the Axter website to personalise content and ads, to provide social media features and to analyse our traffic. We also share information about your use of our site with our social media, advertising and analytics partners who may combine it with other information that you've provided to them or that they've collected from your use of their services. You consent to our cookies if you continue to use our website. Cookies are small text files that can be used by websites to make a user's experience more efficient. The law states that we can store cookies on your device if they are strictly necessary for the operation of this site. For all other types of cookies, we need your permission. Our site uses different types of cookies – necessary, preference, statistics, marketing. Some cookies are placed by third party services that appear on our pages. You can at any time change or withdraw your consent from the Cookie Declaration on our website. Full details are given at https://axter.co.uk/cookie-policy.


People who contact us and people we meet: if you email us, meet with or speak to any of our Axter team in the UK and we do not know you already, we will collect personal data from you which we will store in our Salesforce CRM database, to allow us to contact you to provide the data or assistance you have requested on the basis of our legitimate interests. The Salesforce privacy policy can be viewed here.
Social media: your social media username, if you interact with us through those channels, to help us respond to your comments, questions or feedback.
4 Why we collect data from you
When collecting your personal data, we'll make clear to you the purpose of doing this and which data we need for that purpose. The law sets out a number of lawful bases on which we may collect and process your personal data:
Consent
In specific situations, we will collect and process your data with your consent. For example, when you give your agreement to receiving email newsletters from us. To send these we use a third party provider, Force 24, which allows us to analyse engagement to help us monitor and improve our content and circulation. The Force 24 privacy policy can be viewed here:
In certain circumstances, we need your personal data to comply with our contractual obligations. For example, if you are a customer or supplier of ours, we collect personal data to fulfil a contract (an order and/or associated work).
Legitimate interest
In specific situations, we require your data to pursue legitimate interests in a way which does not impact your rights or freedoms but might reasonably be expected as part of us running our business, doing business with you, understanding customers and providing the highest levels of service.
For example: if we're working with you on a potential or actual project, we will collect personal and contact data on you and your company because we believe you have a legitimate interest in our products or services and we want to offer these to you.
Legal compliance
If the law requires us to, we may need to collect and process your data. For example, when a court order is submitted to share data with law enforcement agencies or a court of law
To summarise, we will only ask for and use your personal data to fulfil a contract (an order and/or associated work) or because we believe you have a legitimate interest in our products and services. If you choose not to share your personal data with us, or refuse certain contact permissions, we might not be able to provide some data and services.
5 What sort of personal data do we collect?
We will only collect and process the personal data we need to fulfil our stated purposes (for example to respond to enquiries about our products and services, to provide those products and services, to complete transactions, to process accounts, to provide notifications) and will not retain the data for longer than we need to. We will collect your name, job title, company name and contact details.
If we are ordering from you or you from us, we will also collect account data (billing/delivery addresses, email address, telephone numbers of office / site contacts, bank details, transactions and financial data) for the purposes of fulfilling the order or delivery.
Our order processing software will record data on what you have bought, when and for which projects and we will use this data to update you on products and services in the future.
Your details may need to be passed to a third party to supply or deliver the product or service that you have requested and that we have committed to provide. You are under no statutory requirement or obligation to let us have your personal data, however there is a minimum amount of data we need to enable us to deal with you as a customer or service user efficiently.
6 Cookies used by our service providers
Some of our service providers use cookies and those cookies may be stored on your computer when you visit our website.
We use Google Analytics to analyse the use of our website. Google Analytics gathers data about website use by means of cookies. Google's Privacy Notice is available here.
We use YouTube to host videos on our website. This service uses cookies to store your preferences, authenticate users, prevent fraudulent use of login credentials, and protect user data from unauthorised parties. Their full Privacy Notice is here.
For our full cookie policy please click here.
7 Who will we share your personal data with?
Personal data you provide will not be shared with anyone else without first obtaining your consent, unless we are obliged by law to disclose it or unless we need to share it with trusted third parties, for example our supply chain or guarantee insurance provider in order to fulfil our contract with you. Our third party service providers are vetted for their GDPR compliance and we work with them to ensure your privacy is respected and protected. If we stop using their services, any of your data held by them will either be deleted or rendered anonymous.
8 How we protect your personal data
Your data will be kept on our secure server and local hardware plus on our secure cloud-based back up services. This includes CRM software, personal devices and email software, website CMS, sales order processing and accounting software, We will treat your personal data with care and take all appropriate technical and organisational measures to protect it. We ensure that any data processor we use also adheres to these requirements. We regularly review our data security policies and processes and, where necessary, improve and strengthen them.
9 Protecting your data outside the EEA
Sometimes we may need to share your personal data with third parties and suppliers outside the European Economic Area (EEA). The EEA includes all EU Member countries as well as Iceland, Liechtenstein and Norway. For example, this might be required in order to fulfil your order or provide support services.
If we do this, we ensure your data receives the same protection as if it were being processed inside the EEA and in line with the guiding principles of this Privacy Notice.
10 How long will we keep your personal data?
Whenever we collect or process your personal data, we may retain it for differing periods of time for different purposes as required by statute or best practices and in order to fulfil any legal and contractual obligations such as guarantees and warranties. We will only keep it for as long as is necessary for the purpose for which it was collected. For example, we will keep data on our trading accounts (customers, suppliers and service providers) for as long as we have a legitimate interest in your custom, products and services and we will retain accounting transactions for 7 years. We will keep data up to date by reviewing it during our contact with you. At the end of that retention period, your data will either be deleted completely or anonymised, for example by aggregation with other data so that it can be used in a non-identifiable way for statistical analysis and business planning.
11 Your rights
Under data protection law you have rights in relation to the data we hold about you:
the right to access: you have the right to access the personal data that we hold about you by making a request ( ('Subject Access Request'). To protect the confidentiality of your data, we will ask you to verify your identity before proceeding with any request you make under this Privacy Notice. If you have authorised a third party to submit a request on your behalf, we will ask them to prove they have your permission to act. If we agree that we are obliged to provide personal data to you (or someone else on your behalf), we will provide it to you or them free of charge and aim to do so within 30 days from when your identity has been confirmed, providing the rights and freedoms of others are not affected.
the right to rectification: if any of the personal data we hold about you is inaccurate or out of date, you may ask us to correct it and, taking into account the purposes of the processing, to have any incomplete personal data about you completed.
the right to erasure: in some circumstances you have the right to the erasure of your personal data without undue delay, for example if it is no longer necessary for the purposes for which it was collected or processed; you withdraw consent to consent-based processing; you object to the processing under certain rules of applicable data protection law; the processing is for direct marketing purposes; and the personal data have been unlawfully processed.
Exclusions to the right to erasure include where processing is necessary for exercising the right of freedom of expression and data; for compliance with a legal obligation; or for the establishment, exercise or defence of legal claims.
the right to restrict processing: for example if you contest the accuracy of the personal data or we no longer need the personal data for the purposes of our processing.
the right to object to processing: you have the right to object to us processing your personal data on grounds relating to your particular situation, e.g. you can object to your data being processed for direct marketing purposes or if the processing is for a task carried out in the public interest, or in the exercise of any official authority vested in us; or for the purposes of legitimate interests pursued by us or by a third party. If you make such an objection, we will cease to process the personal data unless we can demonstrate compelling legitimate grounds to do so which override your interests, rights and freedoms, or the processing is for the establishment, exercise or defence of legal claims.
You have the right to object to our processing of your personal data for scientific or historical research purposes or statistical purposes on grounds relating to your particular situation, unless the processing is necessary for reasons of public interest.
the right to data portability: if the legal basis for our processing of your personal data is:
(a) consent; or (b) that the processing is necessary for the performance of a contract to which you are party or in order to take steps at your request prior to entering into a contract, and such processing is carried out by automated means, you have the right to receive your personal data from us in a structured, commonly used and machine-readable format. You can also request that this data is transmitted directly to another controller. However, this right does not apply where it would adversely affect the rights and freedoms of others.
the right to complain to a supervisory authority: if you consider that our processing of your personal data infringes data protection laws, you have a legal right to lodge a complaint with a supervisory authority responsible for data protection. You may do so in the EU member state of your habitual residence, your place of work or the place of the alleged infringement.
the right to withdraw consent: whenever you have given us your consent to use your personal data, you have the right to change your mind at any time and withdraw that consent. Withdrawal will not affect the lawfulness of processing before the withdrawal.
The Data Commissioner's Office (ICO) regulates data protection and privacy matters in the UK and make a lot of data accessible on their website
12 If you live outside the UK
Sometimes we may need to transfer your personal data between countries to enable us to supply the goods or services you've requested. In the ordinary course of business, we may transfer your personal data from your country of residence to ourselves and to third parties located in the UK. By dealing with us, you are giving your consent to this overseas use, transfer and disclosure of your personal data outside your country of residence for our ordinary business purposes. This may occur because our data technology storage facilities and servers are located outside your country of residence, and could include storage of your personal data on servers in the UK.
13 Contacting the Regulator
If you feel that your data has not been handled correctly, we hope that you would consider raising any issue or complaint you have with us first. Your satisfaction is extremely important to us and we will always do our best to solve any problems you may have.
However, you can also make a complaint to the ICO if you are unhappy with the way we use your data or respond to your enquiry. You can contact the ICO by calling 0303 123 1113. Or go online
If you are based outside the UK, you have the right to lodge your complaint with the relevant data protection regulator in your country of residence.
14 Any questions? How to contact us
We hope this Privacy Notice has been helpful in setting out the way we handle your personal data and your rights to control it. If you have any questions that haven't been covered, please contact our Data Protection Officer who will be pleased to help you:
Email us at [email protected]
Write to us at Data Controller, Axter Ltd, West Road, Ransomes Europark, Ipswich IP3 9SX
Call us on 01473 724056
Or use our website enquiry form
Disclaimer
Axter will do its best to ensure the accuracy of information on this website. However no guarantee can be assumed or implied as to the suitability or adequacy of information on this site, including specifications, for any particular construction or purpose. Nor will Axter accept any liability for any losses arising from reliance of information on this site whether or not a negligent misstatement has occurred.
Links to external sites
Links to pages and documents etc. outside the Axter website are provided as a convenience for visitors. Axter has no control over their content and cannot be held responsible for it under any circumstance.
Copyright
Unless otherwise credited all text, images, graphics, data, software, etc on this site are the copyright of Axter Ltd and must not be downloaded for commercial purposes without the express written consent of Axter Ltd. The Axter name along with many product names are registered trademarks of Axter Ltd and must not be used without written approval.
Images of Caspian Wharf are ©Denne Construction and are used with permission.
Discovery of unauthorised material should be communicated to Axter without delay so that permission for use may be sought or removal actioned. Offensive or inaccurate content should be communicated to Axter without delay for action.