Book one of our popular CPDs
Axter runs a series of extremely popular and technically informative RIBA approved CPD seminars. Axter CPD seminars cover a wide variety of topics including those listed within the RIBA mandatory core curriculum. We can also provide CPD seminars on a range of other topics as requested, please get in touch to discuss your requirements.
Our CPD seminars are authored by industry experts and are designed to inform, inspire and engage the audience. Axter CPD seminars will help participants acquire new skills, develop understanding, maintain high levels of competence, and help deliver more dynamic multi-functional architecture.
The duration of these seminars is approximately one hour. Please see a list of our current CPDs below. Information is also given at ribaproductselector.com
Want more information?
Contact us for more information on what CPDs we can offer you and how we can fulfil your requirements.
Call us
Email us
---
Guide to Roof Refurbishment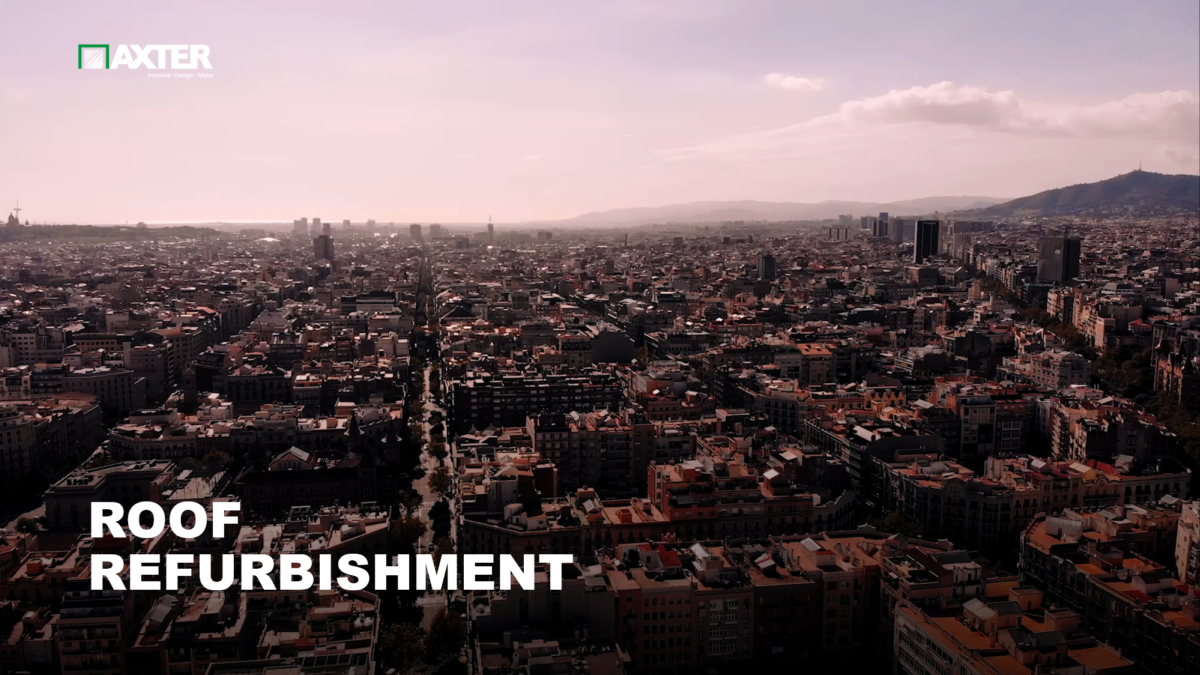 We all understand the importance of a building's roof system to provide shelter, security and comfort, and in the case of active roofs providing diverse functional spaces used to work and play. Yet we are at risk of taking the familiar for granted.
Unfortunately, it is only when a roof leaks or fails that we truly appreciate its value, as it can often lead to a loss of income, damage to property and assets, disruption to the workplace and emotional stress. It's then that we typically ask ourselves; Why didn't I maintain my roof? Why didn't I fix it sooner? Is my roof guaranteed and what is the level of insured protection? Who do I contact?
This CPD aims to deliver in a brief narrative form a synopsis of how to go about maintaining, repairing and/or refurbishing a flat roof system in order to achieve best value and protect the building asset. Structured in a conversational and interactive style, the listener will be walked through the process of safely accessing a flat roof, the diagnostic and specification process for roof inspection and remediation, and includes a memorable six-step guide on how to design, install, maintain and guarantee a defect free, long lasting roof covering.
It concludes with inspirational examples of how to go one stage further and turn the roof space into something usable, beautiful and innovative, better serving people and the environment.
The chapters in this CPD include:
Chapter 1 – Roof Access
Chapter 2 – Inspection Procedure
Chapter 3 – Roof Refurbishment Options
Chapter 4 – Six-Step Guide
Chapter 5 – Be Inspired. Use Your Roof
Book Now
---
BS 6229 : 2018 - Flat Roofs Updated Code of Practice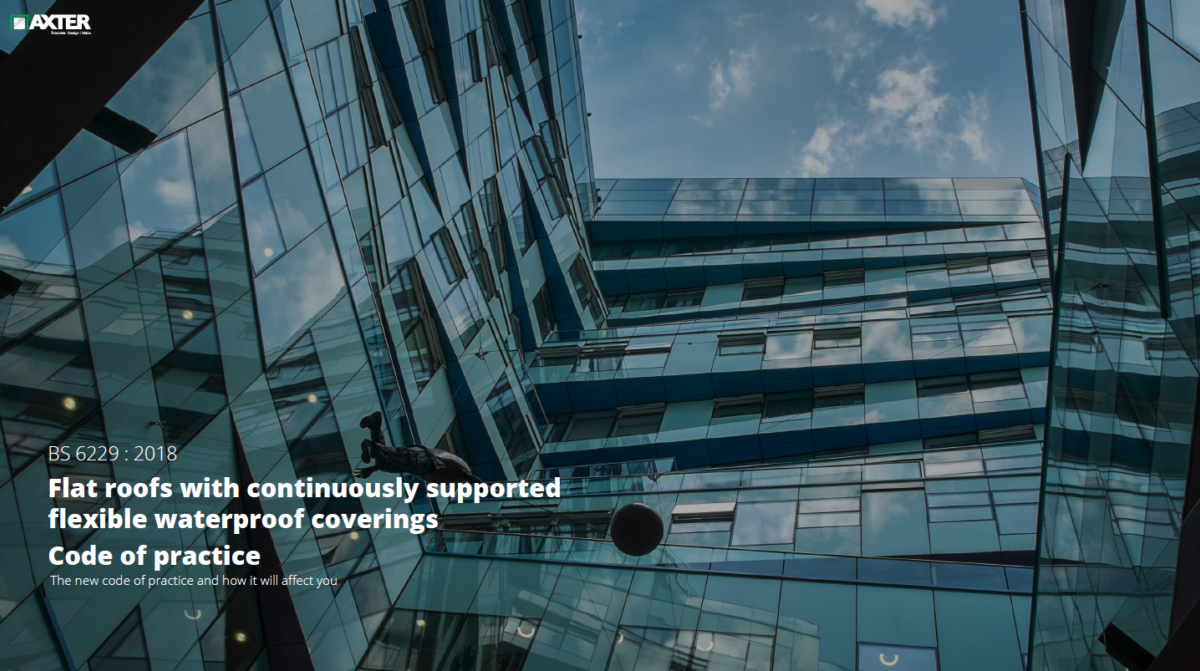 The British Standards Institute (BSI) has completed its work on standard development and the BSI has at long last published BS 6229 : 2018 Flat roofs with continuously supported flexible waterproof coverings – Code of practice.
Since publication of the first edition, many changes have taken place in the functional requirements for buildings, in the performance capability of many roofing materials and in some aspects of building practice. The original code has, therefore, undergone a comprehensive review and updating.
Our comprehensive CPD provides in-depth information about the updates to the British Standards Code of Practice and gives insight into a variety of important topics in the flat roofing industry.
This is a RIBA approved CPD.
Book Now
---
Living Roofs - Sustainable Architecture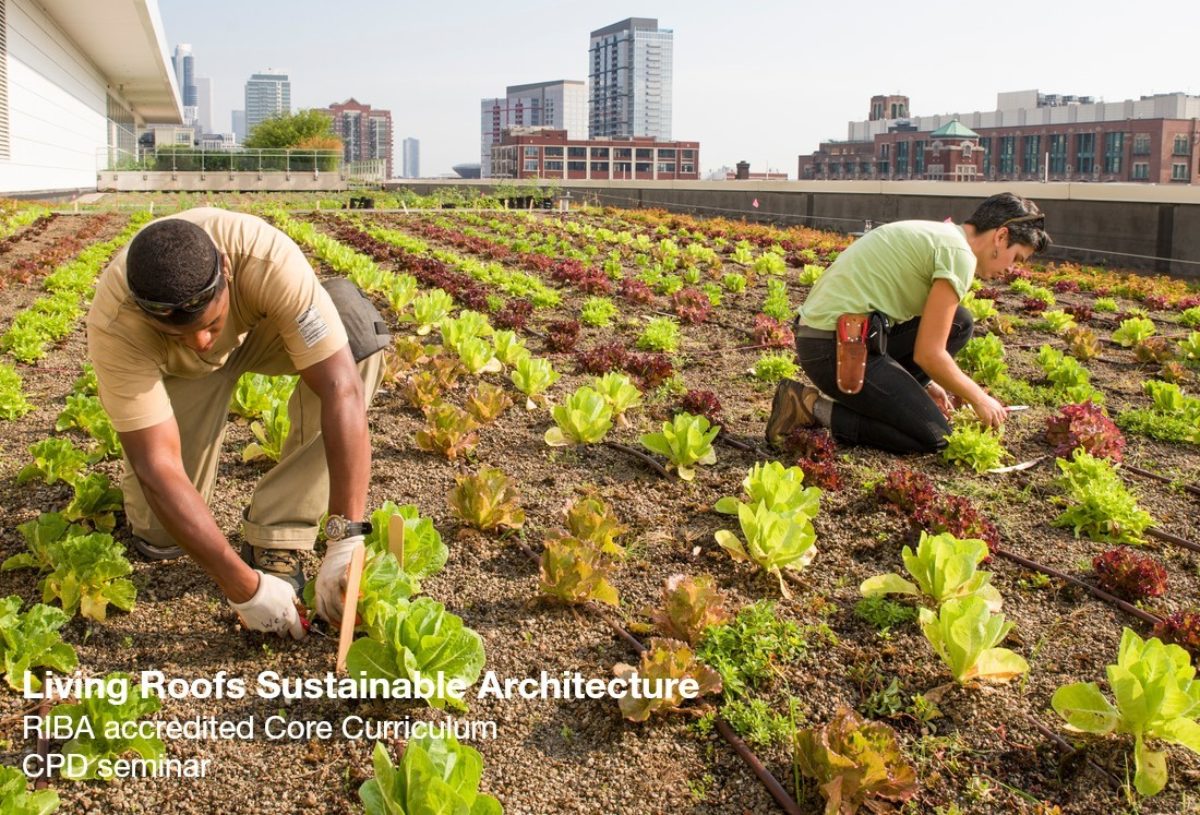 A living roof, also known as a green roof, is the perfect way to achieve sustainable architecture. For too long we have misunderstood roof design as just a means of waterproofing and protecting a building from the elements. Designers have a responsibility to enhance the built environment through providing ecological benefits, versatile usable space and improved thermal performance.
Green roofs cool the local environment and improve rainwater management. They enhance biodiversity through habitat provision, are visually attractive and can be used as an additional amenity space or for growing food.
We should be designing roofs as usable spaces, our cities are crowded and we should not neglect the space available to us on the roof. This CPD seeks to inspire the designer, looks at the benefits of installing a green roof, the different types of green roof, design considerations and waterproofing and insulation requirements.

This is a RIBA approved CPD.

Book Now
---
Solar PV - Roofs are Not Dead Space: Install Photovoltaics to Generate Clean Electricity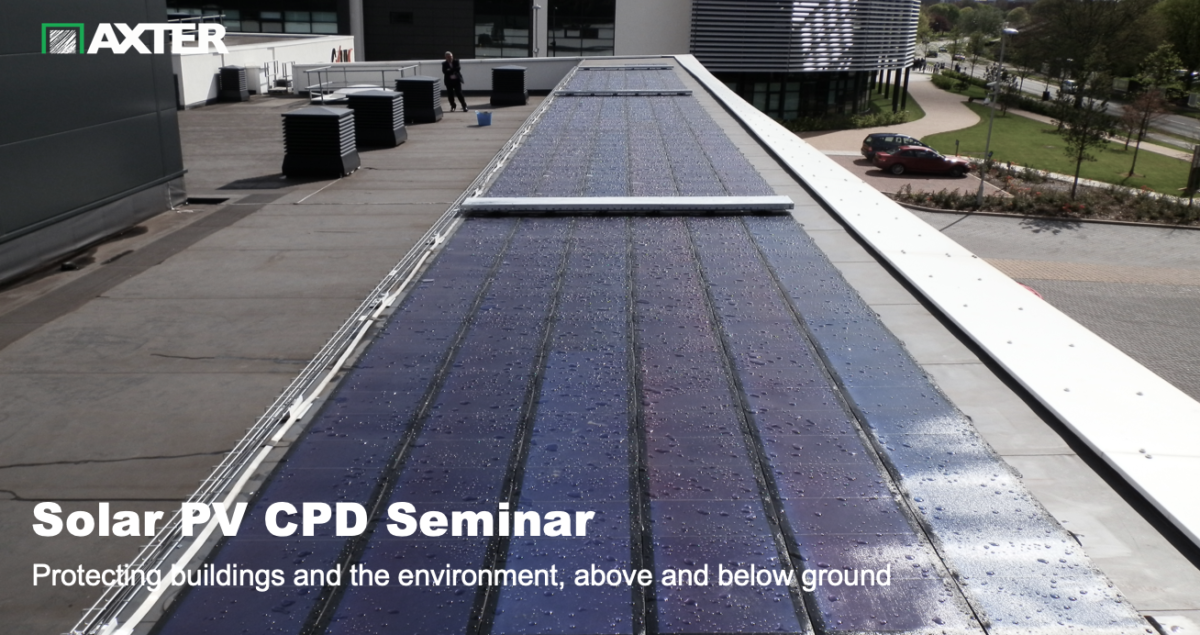 With nearly half of the world's electrical energy generated from non-renewable fossil fuels, and with this being one of the main contributors to the increase in atmospheric CO2 and consequent climate change, the environmental importance of achieving efficient renewable energy sources has never been so significant.
A flat roof is ideally suited to generate electrical energy via a photovoltaic array. This CPD focusses on how Solar PV can be incorporated into a variety of flat roofing schemes and how best to utilise the space you have.
This is a RIBA approved CPD.
Book Now
---
Blue Roofs - Sustainable Drainage Systems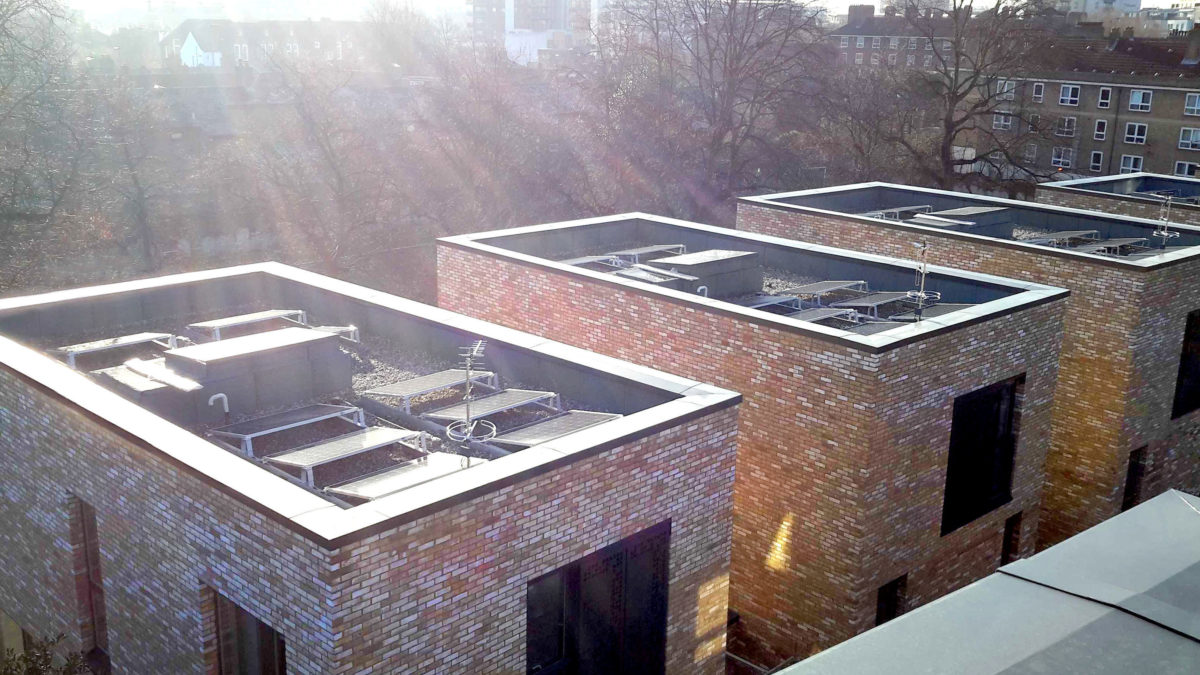 Traditional flat roof drainage design principles state that all rainwater should be removed from the roof as quickly as possible. However, rainwater management within urban areas is becoming more critical due to the effects of climate change increasing the risk of flooding within our communities. As these effects become more apparent, this traditional drainage design method is increasingly being challenged.
As defined within BS 6229:2018 Flat roofs with continuously supported flexible waterproof coverings – Code of Practice, a blue roof is a "roof designed to attenuate the rate at which rainwater is drained from the roof and is allowed to enter the drainage system". A blue roof is not rainwater storage on a roof.
A blue roof provides source control, managing rainfall where it falls by temporarily attenuating it on a roof. It mimics the natural environment by managing the discharge of rainwater from roofs at a controlled rate in line with a drainage strategy and overall site flood risk assessment. They are becoming a common approach to deliver Sustainable Drainage Systems (SuDS) and manage local flood risk, particularly in dense urban environments where space is at a premium.

This is a RIBA approved CPD.

Book Now