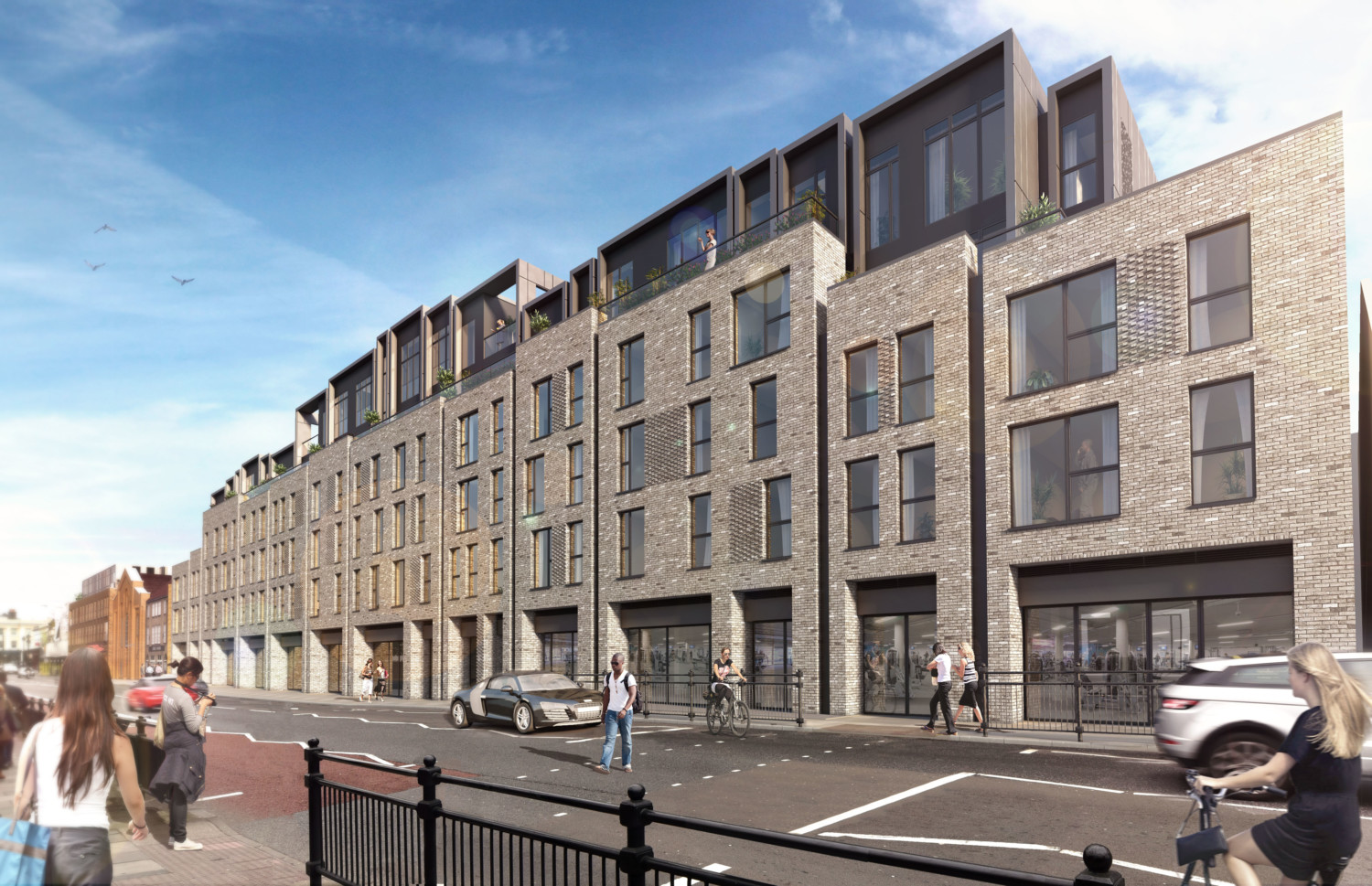 The Aquamodul® blue roof system is an innovative, sustainable drainage method specifically designed to attenuate and manage stormwater on flat roofs.
With climate change increasing the risk of flooding within our communities, rainwater management within urban areas is becoming more critical. Traditional flat roof drainage principles state that all rainwater should be removed from the roof as quickly as possible. However, this is now being challenged and sustainable drainage methods such as blue roofs are being implemented more frequently to slow the rate of rainwater from the roof, preventing flash flooding.
Aquamodul® blue roofs can be used beneath a multitude of different surface finishes including living roofs, solar PV and multi-functional mixed amenity finishes, or combinations of them all.
How does a blue roof work?
As defined within BS 6229:2018 Flat roofs with continuously supported flexible waterproof coverings – Code of Practice, a blue roof is a "roof designed to attenuate the rate at which rainwater is drained from the roof and is allowed to enter the drainage system".
A blue roof is not rainwater storage on a roof. Instead, a blue roof provides source control, managing rainfall where it falls by temporarily attenuating it on a roof.
It mimics the natural environment by managing the discharge of rainwater from roofs at a controlled rate in line with a drainage strategy and overall site flood risk assessment.
Blue roofs are becoming a common approach to deliver Sustainable Drainage Systems (SuDS) and manage local flood risk, particularly in dense urban environments.
Accreditation
Compliant with BS 6229:2018 – Code of Practice (section 4.6.2.4). Designed and engineered in compliance with the NFRC Technical Guidance Note for the construction and design of Blue Roofs. Compliant with CIRIA SuDS manual 2015, British Board of Agrément (BBA) Certificate 15/5222 Axter Force® Dalle RBM system, and European Technical Approval (ETA) Certificate No ETA-03/0049 Axter Wilotekt®-Plus hot melt system.
Guarantee
Find out more about the Aquamodul® blue roof system below.
Benefits
Typically attenuates up to 120mm of stormwater that is slowly discharged from the roof over a 24 hour period.

Alleviates localised or downstream flooding

Provides attenuation capacity within the roof or podium structure – eliminating the need for expensive underground attenuation tanks

Rainwater outlet design ensures calculated rainwater out-flow rates for the site are achieved

Sustainable drainage system (SuDS) compliant

Simple installation and maintenance

Mitigates the effects of climate change

Site specific hydrology calculation designed and guaranteed by Axter

Assists with planning and development applications
To chat with us about a specific project, or for general advice and quotes, please send us an email or give us a call. We'd love to hear from you!
Call us
Email us