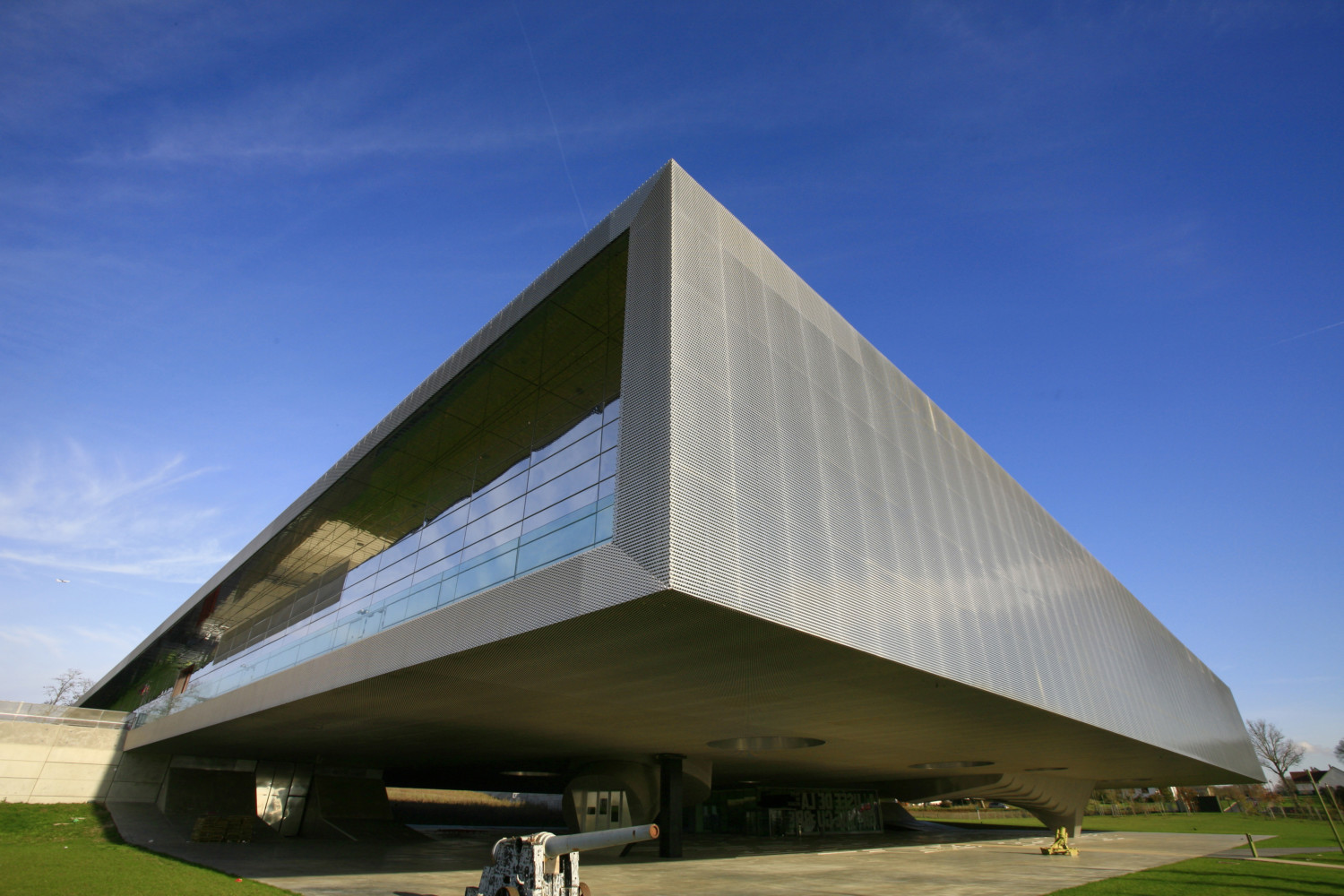 Force® Waterproofing System

A superior range of high performance SBS polymer modified reinforced bitumen membranes. Engineered to guarantee durability, Force self protected systems have exceptional ageing characteristics and a proven track record of excellent performance.

As the name suggests, Force has been developed to be strong and long lasting, and designed to withstand the rigours of the modern construction environment. The membranes have been manufactured to incorporate enhanced polymer content and high strength reinforcements that provide outstanding material durability, flexibility and workability.

Force systems guarantee a complete specification solution comprising Air and Vapour Control Layers (AVCLs), tapered or flat board thermal insulation, underlayers and robust capsheets self finished in a choice of colours, providing a versatile and robust finish to suit both new construction and refurbishment projects.

Performance

The Force system is extremely versatile and can be adapted to suit the exact requirements of the roof, ensuring the best, most appropriate system is specified. Application flexibility and performance characteristics make Force ideal for use on all construction types as well as an overlay system for cost effective roof renewal.

All Force system assemblies comply with British and European standards and have been approved by the British Board of Agrément under certificate number 15/5222 PS3. Force is classified as unrestricted by the requirements of The Building Regulations Approved Document B: Fire Safety and certified Broof(t4) in accordance with BS EN 13501-5:2005 fire classification of construction products and building elements. Force systems have also proven themselves to meet the performance standards set out in Building Bulletin 93 Acoustic Design of Schools when combined with Hytherm MF non combustible insulation.
Installation

Installation of Force waterproofing systems is carried out by accredited installers whose operatives have successfully attended Axter's RBM upskilling course. Force systems can be installed in a single or multi layer application on all support structures, and can be fully or partially bonded in a flame free, hot air welded, cold bonded or torch applied application on flat and pitched roof specifications. All system components are specified and installed to ensure compatibility and single source responsibility, and detailing is completed in full compliance with Axter recommendations and the NFRC Safe2Torch guidance.

25 Year Guarantee
Force achieves a 25 year insured guarantee covering materials, design, and workmanship, and has a service life in excess of 50 years. Additional independent insurance backed insolvency protection, for Axter's materials, and the workmanship of the accredited roofing contractor is also available for 10 years in respect to Platinum Guarantees.

Accreditations
Force is British Board of Agrément (BBA) certified, is accepted by all third party building warranty providers such as LABC and NHBC, and complies in full with The Building Regulations and all relevant British and harmonised European standards.



More Benefits
BBA approved - certificate number 15/5222

Fire Classification Broof(t4): The highest classification for external fire testing in compliance with approved Document B, when tested as part of a Force flat roof waterproofing system assembly. This information can be found in the system Fire Test Report available from Axter Ltd.

Application versatility – flame free, hot air welded, cold bonded and torch applied

Advanced polymer content and high strength reinforcement

Durability in excess of 30 years

Excellent bond strength

Designed for multi or single layer applications

Approved for all structural deck types (concrete, metal, timber)

Manufactured within ISO 9001 and 14001 certified management systems
Force Warm Roof Multi Layer
A superior RBM system incorporating AVCL, thermal insulation and underlayer that can be adapted to suit specific project requirements.
Force Neo-Bitumen Flame Free Warm Roof Multi Layer
A completely flame free multi layer specification providing fire safety whilst delivering durability and reliability.
Force ADH Flame Free Warm Roof Single or Multi Layer
A fast track, cold bonded single or multi layer waterproofing system. A new safer range of flame free systems engineered to be fully compatible with Axter's unique Neo-Bitumen® membrane innovation.
Downloads
Brochures
Technical Drawings
Certification
Technical Datasheet
Product Datasheet
Guidance
Declaration of Performance