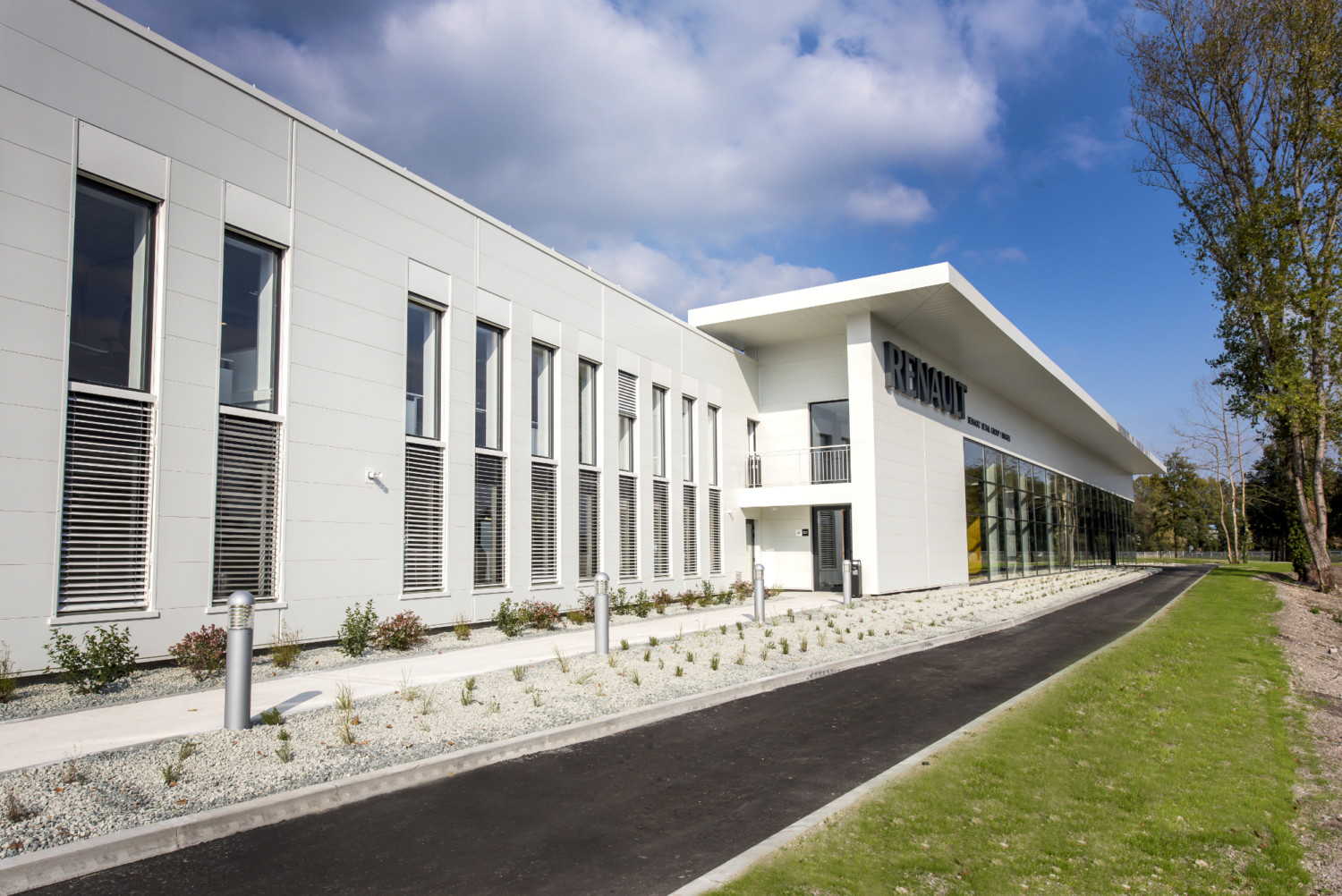 Hyranger® Waterproofing System

Hyranger is a well established and trusted flat roof waterproofing system, comprising polyester reinforced SBS polymer modified bitumen membranes, developed to guarantee strength, stability, performance and cost efficiency.

The system has been specified by professionals for over 40 years, has a proven performance track record and is suitable for use on all new build and refurbishment projects.

Hyranger systems guarantee a complete specification solution comprising Air and Vapour Control Layers (AVCLs), tapered or flat board thermal insulation, underlayers and robust capsheets self finished in a choice of colours, providing a versatile and robust finish.
Performance

Hyranger incorporates elastomeric membrane technology providing a durable and flexible waterproofing system. The system is versatile with a variety of self finished capsheets providing different aesthetic finishes. All Hyranger system assemblies comply with British and European standards and have been approved by the British Board of Agrément under certificate number 15/5222 PS3. Hyranger is classified as unrestricted by the requirements of The Building Regulations Approved Document B: Fire Safety and certified Broof(t4) in accordance with BS EN 13501-5:2005 fire classification of construction products and building elements. Hyranger is also available with advanced graphite fire resistant technology (Hyranger 40 FR) with self extinguishing properties.

Installation

Installation of Hyranger waterproofing systems is carried out by accredited Axtershield Installers whose operatives have successfully attended Axter's RBM upskilling course. Hyranger systems are installed in a multi layer application on all deck types, and can be fully or partially bonded in a completely flame free, hot air welded or torch applied application on flat and pitched roof specifications. All system components are specified and installed to ensure compatibility and single source responsibility, and detailing is completed in full compliance with Axter recommendations and the NFRC Safe2Torch guidance.

20 year Guarantee
Hyranger achieves a 20 year insured system guarantee covering materials, design and workmanship, and has a service life in excess of 50 years. Additional independent insurance backed insolvency protection for Axter's materials, and the workmanship of the accredited roofing contractor, is also available for 10 years in respect to Platinum Guarantees.

Accreditations
Hyranger is British Board of Agrément (BBA) certified, is accepted by all third party building warranty providers such as LABC and NHBC, and complies in full with The Building Regulations and all relevant British and harmonised European standards.



More Benefits
BBA approved - certificate number 15/5222 PS3

Approved Document B: Fire Safety compliant

Durable, reliable, cost effective system

Excellent performance characteristics - elasticity, fatigue resistance, flexibility at low temperatures

Membrane resists impact and tearing

Stable in extreme weather conditions

Suitable for a variety of applications on both new build and refurbishment

A comprehensive range of rooftop accessory components to ensure compatibility and single source responsibility for the roof system assembly

Manufactured within ISO 9001 and 14001 certified management systems
Hyranger Warm Roof Multi Layer
A reliable warm roof multi layer system combining a torch bonded capsheet and self adhesive/heat activated underlayer membrane technology.
Hyranger Neo-Bitumen Flame Free Warm Roof Multi Layer
A completely flame free multi layer specification providing fire safety whilst delivering durability and reliability.
Downloads
Brochures
Technical Drawings
Certification
Technical Datasheet
Product Datasheet
Guidance
Declaration of Performance