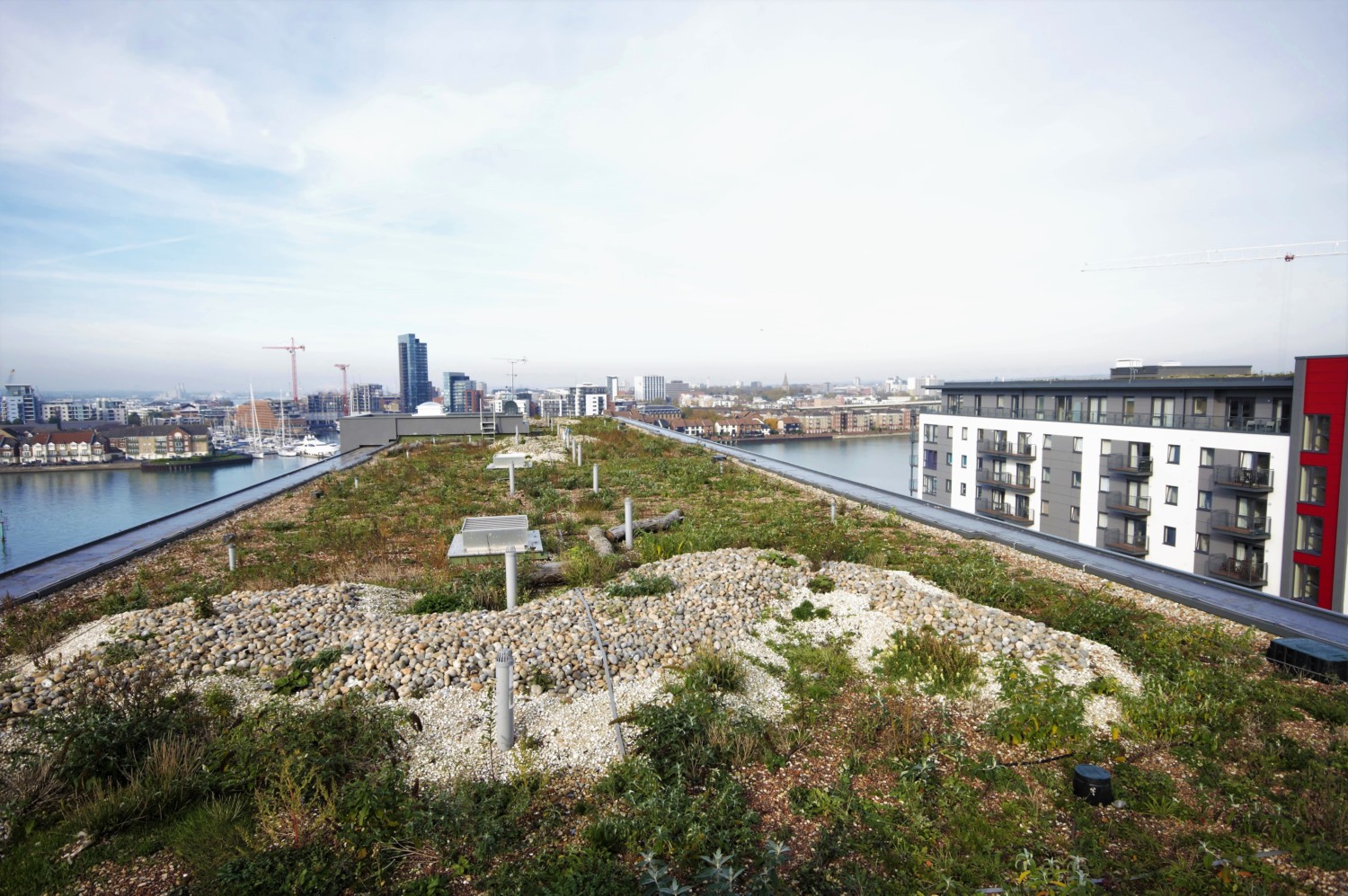 Biodiverse Living Roofs

Biodiverse living roofs are significant biologically diverse environments. They help create vibrant new sustainable ecosystems or re-establish lost habitats, and aim to conserve priority species identified as most threatened within the UK's national and local biodiversity action plan (BAP).

Also referred to as Brown Roofs, they are carefully designed spaces that intend to replicate the local biodiversity prior to construction of the building. Biodiverse green roofs or brown roofs are also created to enhance the pre-development ecology of the site through plant species enrichment and habitat creation, encouraging diversity and new or lost ecosystems to flourish.

The successful design and performance of biodiverse roofs is difficult and requires collaboration with a wide range of multi-discipline advisers such as sustainability consultants, ecologists, landscape designers, conservationists, engineers, architects, contractors and waterproofers. Roof top biodiversity is entirely dependent upon specialist knowledge and their ability to create environments that will thrive with minimal intervention.

There are multiple critical components that when combined create a biodiverse roof. Critical elements include drainage, water retention capacity, irrigation need as well as growing medium/substrate mixture and depth.

Axter biodiverse growing medium is purposely selected to allow indigenous plant species to inhabit the roof over time, we also engineer specialist substrates to suit the specific and unique requirements of the planting regime. By contouring the substrate and introducing a variety of reclaimed and natural materials such as gravel, sand, rocks and wood, habitat variability is established on the roof and therefore increasing biodiversity.

Accreditations
The Green Roof Organisation (GRO) is a technical body of expert knowledge formed in the UK to ensure the green roof market delivers quality green roofs for the built environment.
The GRO Green Roof Code has been developed and provides guidance in relation to the design, specification, installation and maintenance of green roof systems. Axter are members of GRO and work in accordance with the GRO Code of Best Practice.


More Benefits
Increases indigenous biodiversity

Recreates habitats lost to development

Creates a wide range of microhabitats for invertebrates

Supports conservation of endangered species

Incorporates a variety of wildlife habitats including grassland, woodland, wetland and meadows

Meets the objectives of Local Biodiversity Action Plans

Suitable for use with Cityflor, Wilotekt-Plus and Force Dalle waterproofing systems
Biodiverse Living Roof
Create a space for habitat to flourish by choosing a specially designed biodiverse roof that includes specific plants and soil to benefit the local environment.
Downloads
Technical Drawings
Product Datasheet
Guidance