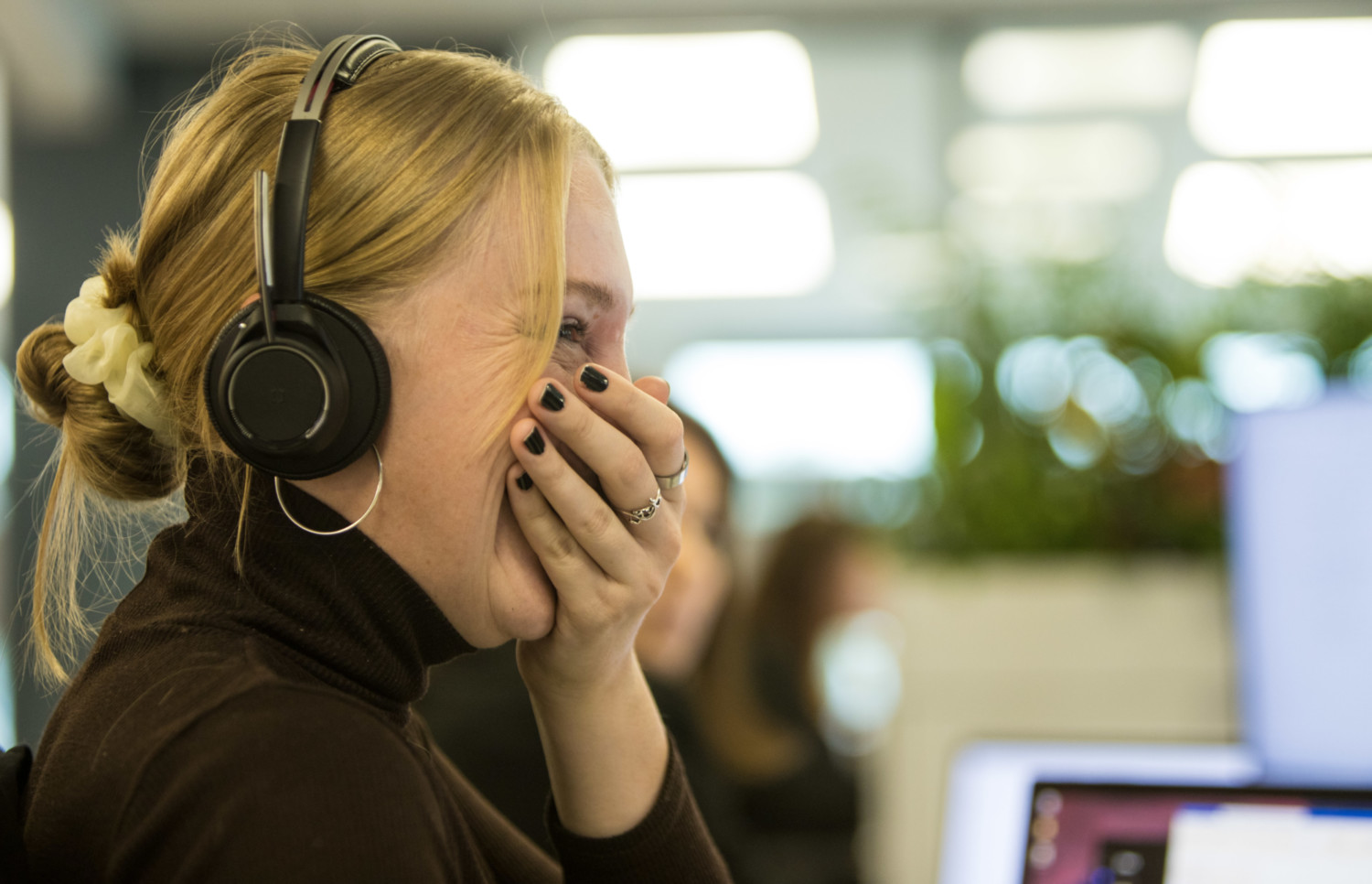 We recently caught up with Raquel Bullough (also known as Q), a Senior Design Technician here at Axter Ltd. Read on to find out what Q's job involves, what role roofs would play in her dream city, and what her go-to karaoke song is.
What is your role and how long have you been working at Axter Ltd?
My role at Axter - I am a Senior Design Technician and I work in the Design Team with Anna Godzinska.
I have worked here for almost two years now, and I'm responsible for all the detail designs, which includes updating our standard details in accordance with the latest guidance and designing bespoke details for specific projects. I also work with U-value and condensation risk analysis.
So yeah that's the majority of my job. There's a lot more in the pipeline – like 3D animations and visuals and BIM. There's a lot going on, but the main things are detail design and condensation analysis.
So how did you get into this line of work?
I had just finished my architecture degree and had my job search on – ready to work! And that's when I found Axter. So my degree in architecture and my technical abilities got me into this line of work.
What does an average day look like for you at Axter?
I'm busy I tell you that!
A lot of detail design – I do a lot of drawings. Always drawing, drawing, drawing, drawing.
I have a lot of conversations with the Technical Sales Managers, dealing with their requests. So a lot of that is discussing the detail design, or the U-value calculations for a project. Sometimes it's just the odd question here and there, like 'do we have a detail for this', or 'what dimension is this supposed to be,' etc.
And as I said, there's a lot in the pipeline so my average day will evolve somewhat in the coming months.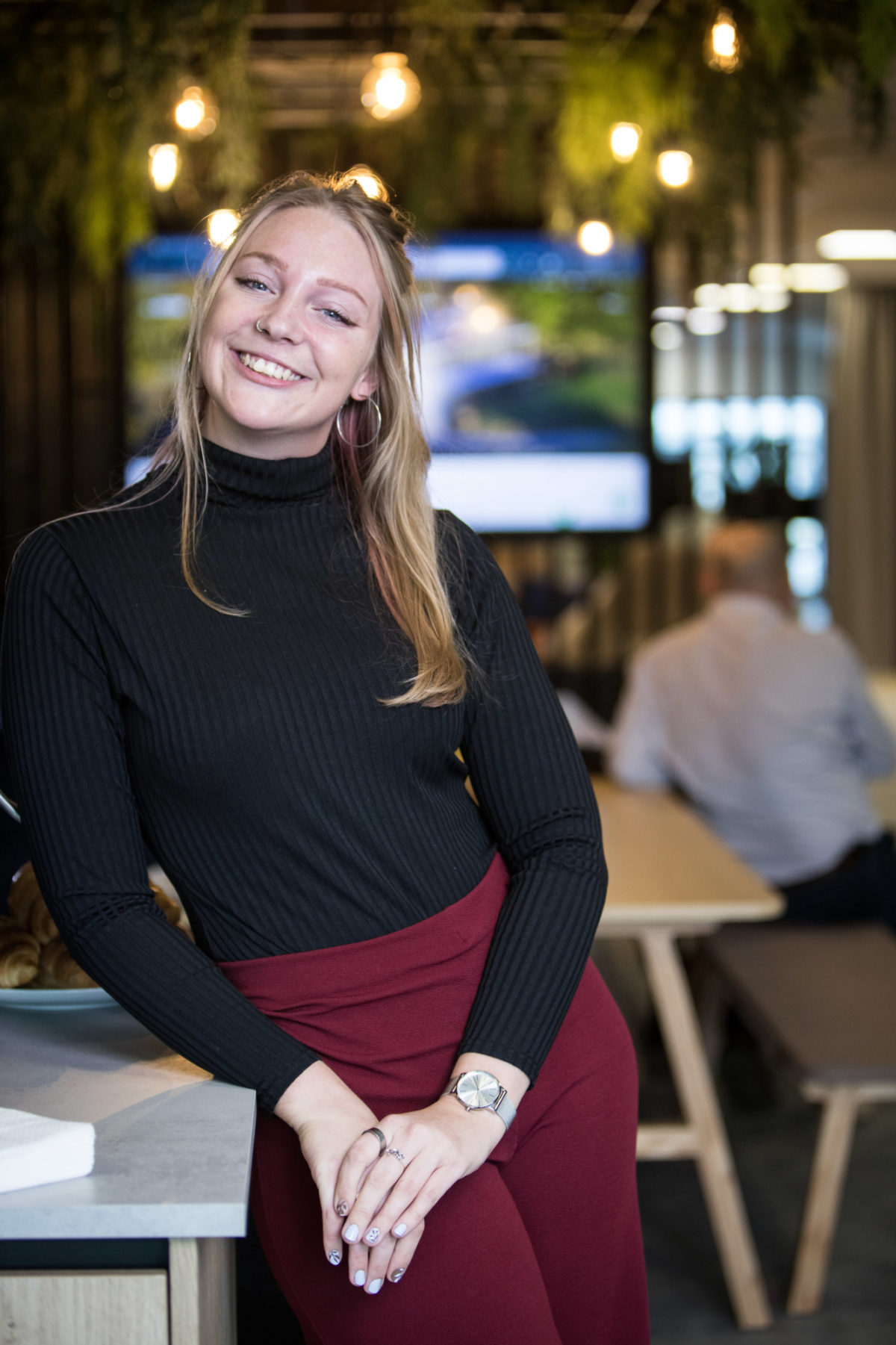 If you could design a perfect city, what role would roofs play?
Now I really like this question, because – imagine right – you're no longer asking your friend to come into your house or to go out for a meal. Instead, you're like, "Come up to my rooftop." You know?
It's about using that space more effectively and it's not just becoming a dead space. So the role that it would play is that using rooftop space becomes the norm. Vegetable gardens, parties, dinner, football, swimming, you name it – we can do it all on a roof!
And what's your vision for the future of sustainable cities?
Green and clean. I see a place that has extensive public transport links, where cars are not needed as much. And less packaging on everything.
There are a lot of cities that thrive, because they have really good transport links and they've really invested in open space. Because I think open space intensifies your quality of life.
And we can do that on a roof as well. I mean maybe not transport links on a roof, but greener spaces? Yes. Green and clean.
In what area of the roofing industry would you like to see big change in the next few years and why?
So, I think cladding collaboration. It would be good to collaborate a green wall with a green roof and look at how they interconnect. If we're taking water off our green roof, can it sustain the green wall?
Also, with water disposal in general I would like to see improvement. You know we're creating blue roofs and green roofs as part of a drainage strategy. But still, at the end of the day, where does that water go? I think it would be good to define that further. Can the rainwater be put into the building and used as grey water? Or can it be pumped into a local reservoir?
It's not just about draining effectively; it's about draining sustainably.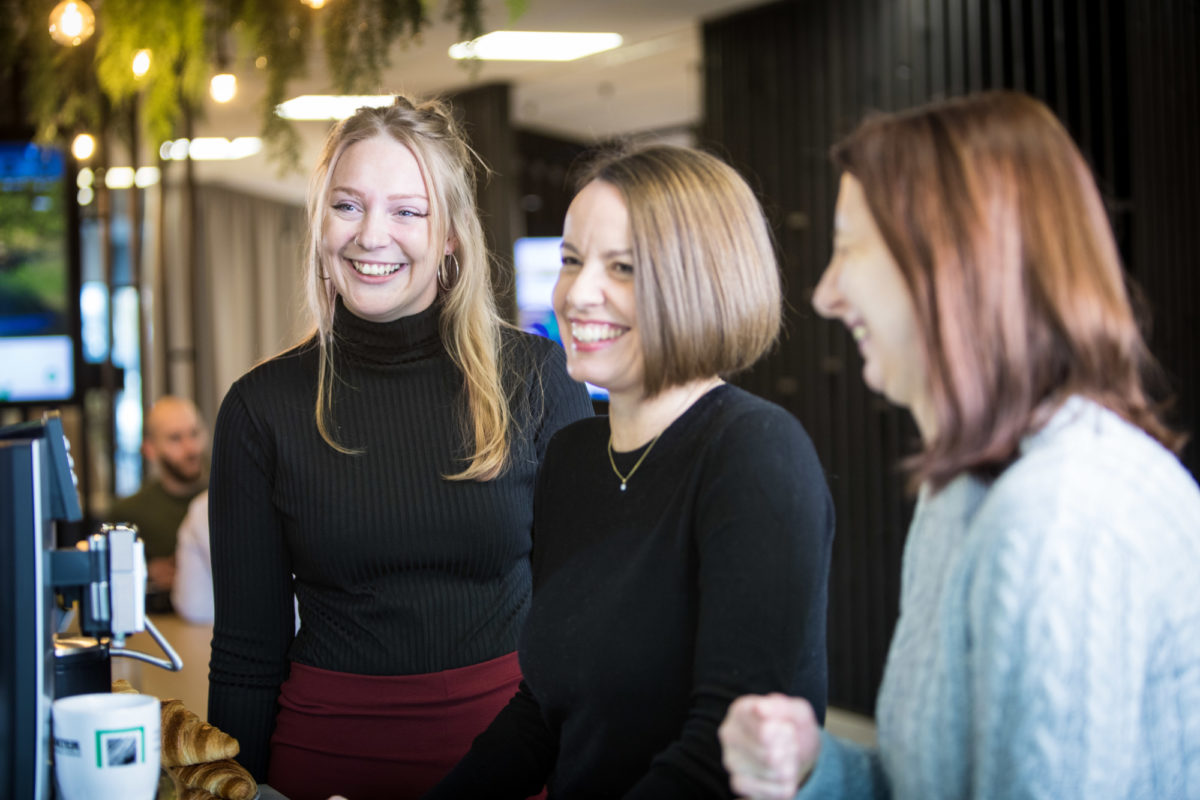 Ok so onto some quickfire personal questions...
What is your favourite season?
I love this question, because I do not have a favourite season. Summer: I enjoy the heat. Autumn: I love the colours and the crunchy leaves. Spring: I love flowers and the smell. Winter: I love the crispy grass when that morning frost sets in.
If you could only eat one thing for the rest of your life, what would it be?
ANY ANTIPASTI DISH, as long as it has gherkins, cheese, olives and saucisson.
Do you have a go-to karaoke song?
My go-to karaoke song is Black Velvet, by Alannah Myles. It's a good song.
And what's the best advice you've ever received?
I've received good advice, but the best advice?! I'm not sure.
So this is my own advice. This is the best advice YOU have ever received.
What makes you comfortable, makes you comfortable. Because basically, if you don't do things out of your comfort zone, you're going to forever remain comfortable. I don't want to be comfortable with my life. You need to do uncomfortable things and challenge yourself, otherwise how do you become a better individual?
What brings you the most joy in the world?
The most joy? It is very difficult to determine what brings me the most joy, because I like the little joys.
A lot of small things bring me joy.
Making my best friend laugh so much that she cries, seeing a random cat in my garden, the silhouettes in a sunset, music, and how excited my mum gets when I talk about plants.
I like making the most joy out of the small joys.