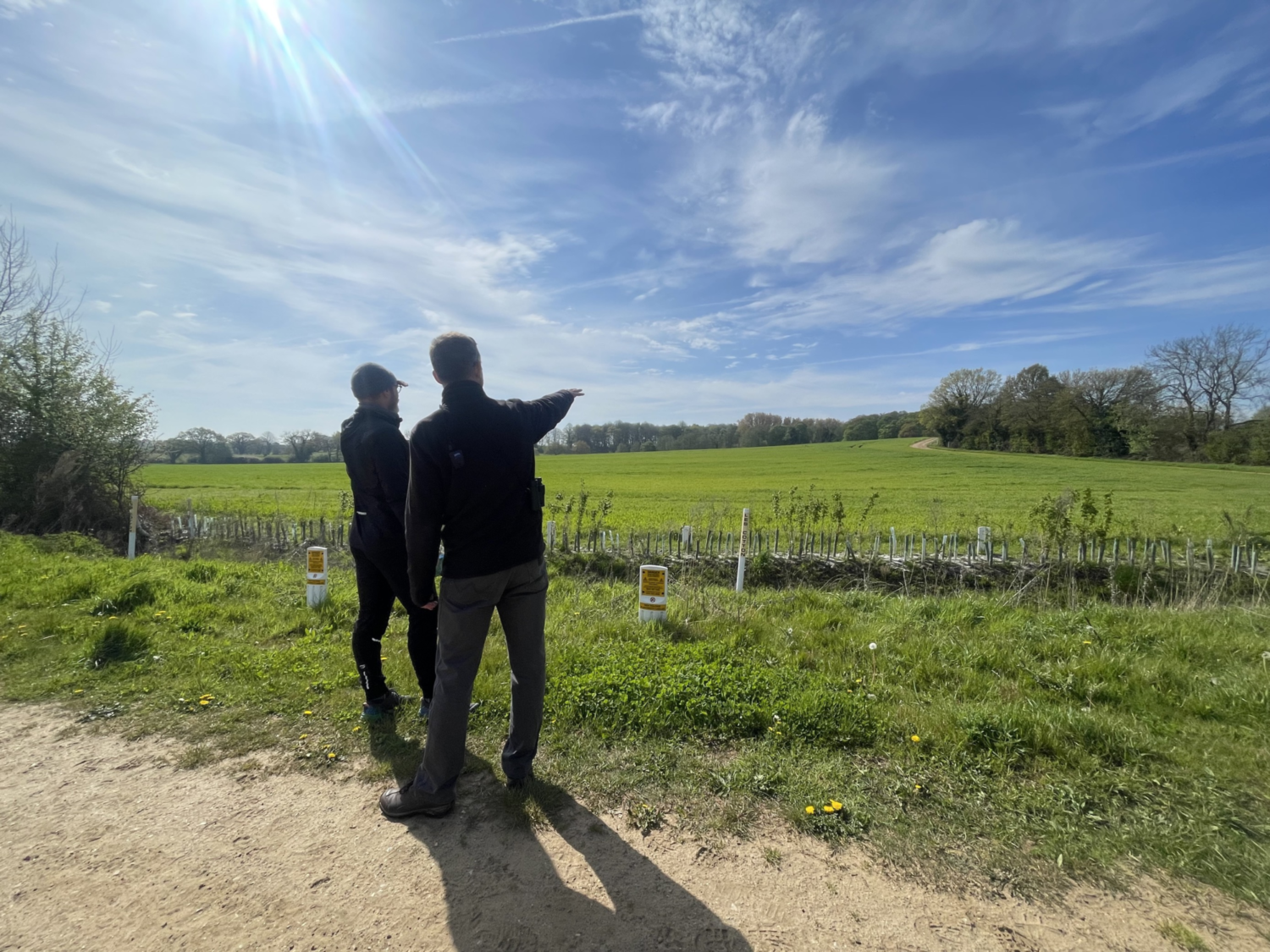 The Axter Climate & Community Fund – Our Work with the Suffolk Community Foundation
Posted by Maisie Kelly —
Read about the Axter Climate & Community Fund which aims to support local charities in Suffolk. In partnership with the Suffolk Community Foundation (SCF).
Recently on our LookUp blog, we discussed our climate and community initiative, and how we are partnering with six charities on a long-term basis, aiming to make a difference locally and nationally.
Today, we're going to look at one partnership in more detail, and introduce the Axter Climate & Community Fund we set up with the Suffolk Community Foundation (SCF).
The Suffolk Community Foundation
Established in 2005, SCF is part of a movement of UK Community Foundations, each committed to supporting positive social change in their area by coordinating local philanthropy. SCF is the largest grant-maker in Suffolk, working with key stakeholders to understand the needs of the community, and acting as a philanthropic hub connecting small and medium sized charities and non-profits with the essential funds that make their work possible.

One way in which they do this is to partner with local businesses to create funds, managed by SCF, with as much involvement from the companies as they would like. These funds enable companies to support the causes they care about, via grants to smaller charitable organisations that are making a transformational difference in the community but are sometimes overlooked.
Working with SCF, we have set up the Axter Climate & Community Fund to help climate action and community health and wellbeing focussed charities throughout the county.
Setting up the Axter Climate & Community Fund
Due to a very personal connection, Phillip Wilcox-Moore, our Managing Director, suggested Axter work specifically with the SCF, after his family received support from a local SCF-funded charity that provides support after suicide loss. This experience gave them an awareness of the extraordinary commitment and vital work undertaken in the community by lesser-known local charities, and how SCF supports them with much-needed funds.
Everyone at Axter was invited to participate in deciding exactly what shape our own SCF fund would take. The result was the Axter Climate & Community Fund – an initiative to help local charities that are working to support and improve our community, its environment, or both.
The focus of the fund brings together the core values of Axter and supports SCF's mission which is inherently about community. Axter has been embedded in our Suffolk home for more than 30 years. Our focus on sustainability long predates the fund, and it was a natural progression that our charitable work also centres on sustainability.
"We are delighted to have set up an Axter Climate & Community Fund with Suffolk Community Foundation," says Phillip. "As part of our commitment to social responsibility and the environment, we believe working with the Foundation is one of the best ways to help the most people and have the biggest impact locally."
Continues Phillip: "We recognise the essential work SCF does in providing grant-making opportunities for smaller charities and community groups across the county. We are very pleased to be able to partner with the Foundation and look forward to continuing to support them for many years to come."
Both partners have been guided by the UN's 17 sustainable development goals, and how the work being supported contributes towards them.


How the fund works
Our team has identified four objectives that we wanted the fund to centre on:

Improve the health and wellbeing of our communities and reduce health inequalities through great community access to Green Social Prescribing activities and interventions
Promote the importance of community biodiversity and nature recovery
Boost community resilience to climate change through a combination of nature-based solutions and building improvement
Support emotional awareness and resilience education programmes for children
Axter has committed to long-term support of the fund, focussing on the first two elements this year, with an expectation of broadening to cover all the objectives as the fund continues to grow.
Up and running

In September, Axter took part in the first panel reviewing a shortlist of candidate organisations, identified by the SCF. Seven amazing charities were selected to receive grants from the Axter Climate & Community fund.
"We are proud to partner with Axter to create this new fund," comments Henry Tapp, Private Client Relationship Manager for the SCF. "With the fund's emphasis on sustainability as well as community, SCF are delighted that with Axter's support, we can work with more climate and nature-focused organisations."
Henry went on to say: "For companies that do want to help in their local community, it can sometimes be hard to know where to start. Establishing a fund like this is a really good way to channel support, often to smaller or lesser-known charities that can struggle to be noticed sometimes. Hopefully, other companies reading this will consider how they might become involved with SCF or support their local Community Foundation."
To find out more about the SCF and the organisations it supports, or how your business can work with SCF - click here.
If you are not based in Suffolk, you can find your local community foundation here: https://www.ukcommunityfoundations.org/our-network
To speak to a member of the Axter team, call us on 01473 724056, email [email protected] or leave a message on our contact page.