Intensive roof systems are generally those types which are used as recreational spaces and often include similar features to traditional parks and gardens such as shrubs, trees, paving, lawns and even water features.
Intensive living roofs are principally designed for their amenity value, creating usable spaces for playgrounds, parks, rooftop gardens and for people and nature to enjoy. Axter's design ethos of 'whatever you can build on the ground, you can take to the roof' is fully exploited when designing an intensive green roof, imagination and careful design enable lawns, bedding, shrubs, trees, hard surfacing and water features all to be incorporated. Because of the higher nutrient requirements, intensive green roofs usually comprise a thick soil or substrate layer and require regular maintenance and artificial irrigation.
Almost anything can be achieved with an intensive roof design, and there is little to restrict the scope. The overall weight of the system will have an impact on the supporting structure, but this is all taken into consideration during the design and specification stage. It is vital that an integrated approach to the specification and design of the waterproofing and the landscaping options is taken, to ensure that the right system is specified to achieve the right finish.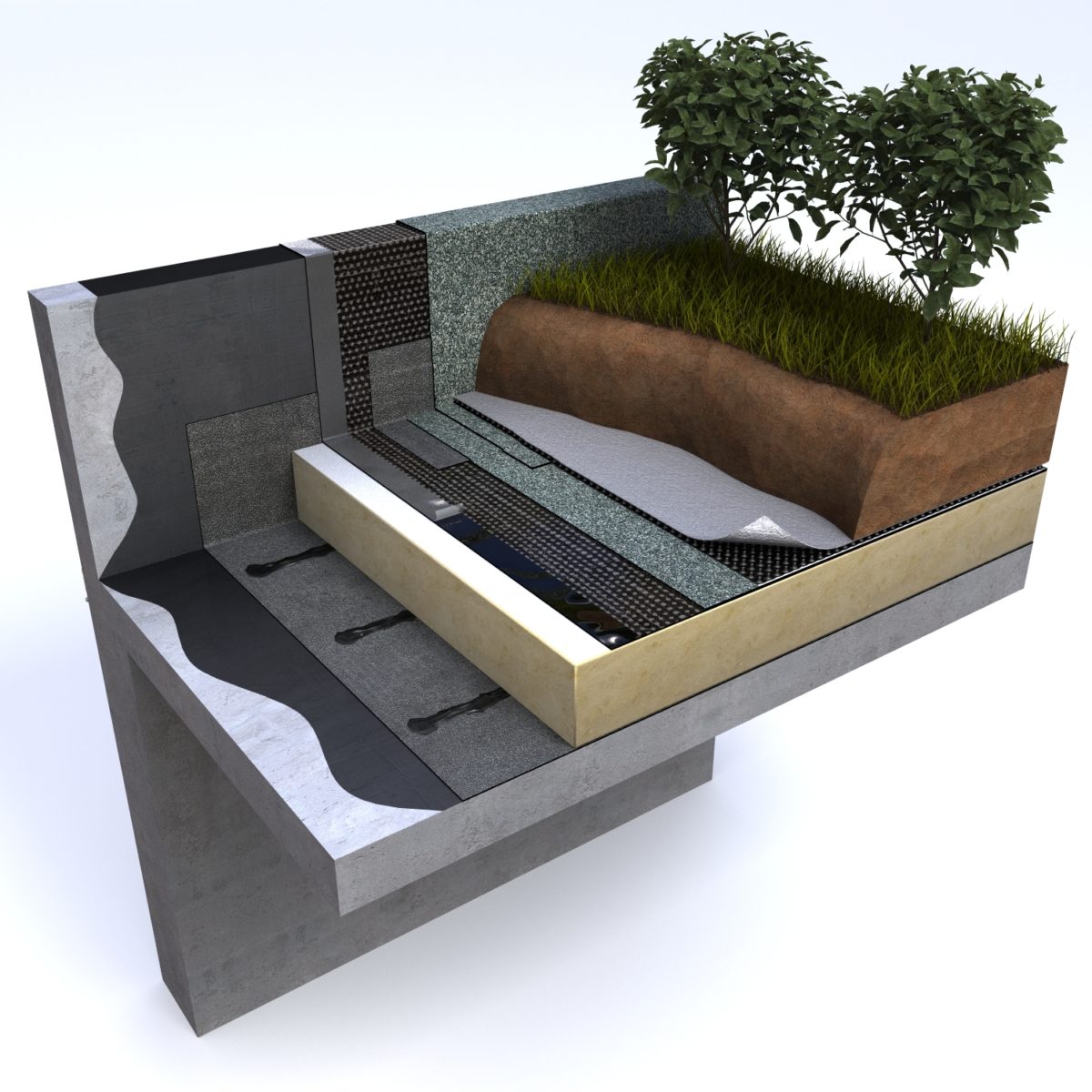 Advantages
Ideal for elaborate roof garden designs
Fully accessible – playgrounds, podiums, gardens, education, sports etc.
Can incorporate lawns, trees, water features, hard paving etc.
Achievable on flat roofs only
Integrated irrigation and regular maintenance required for landscaping
Call us
Email us
View Technical Documents
---