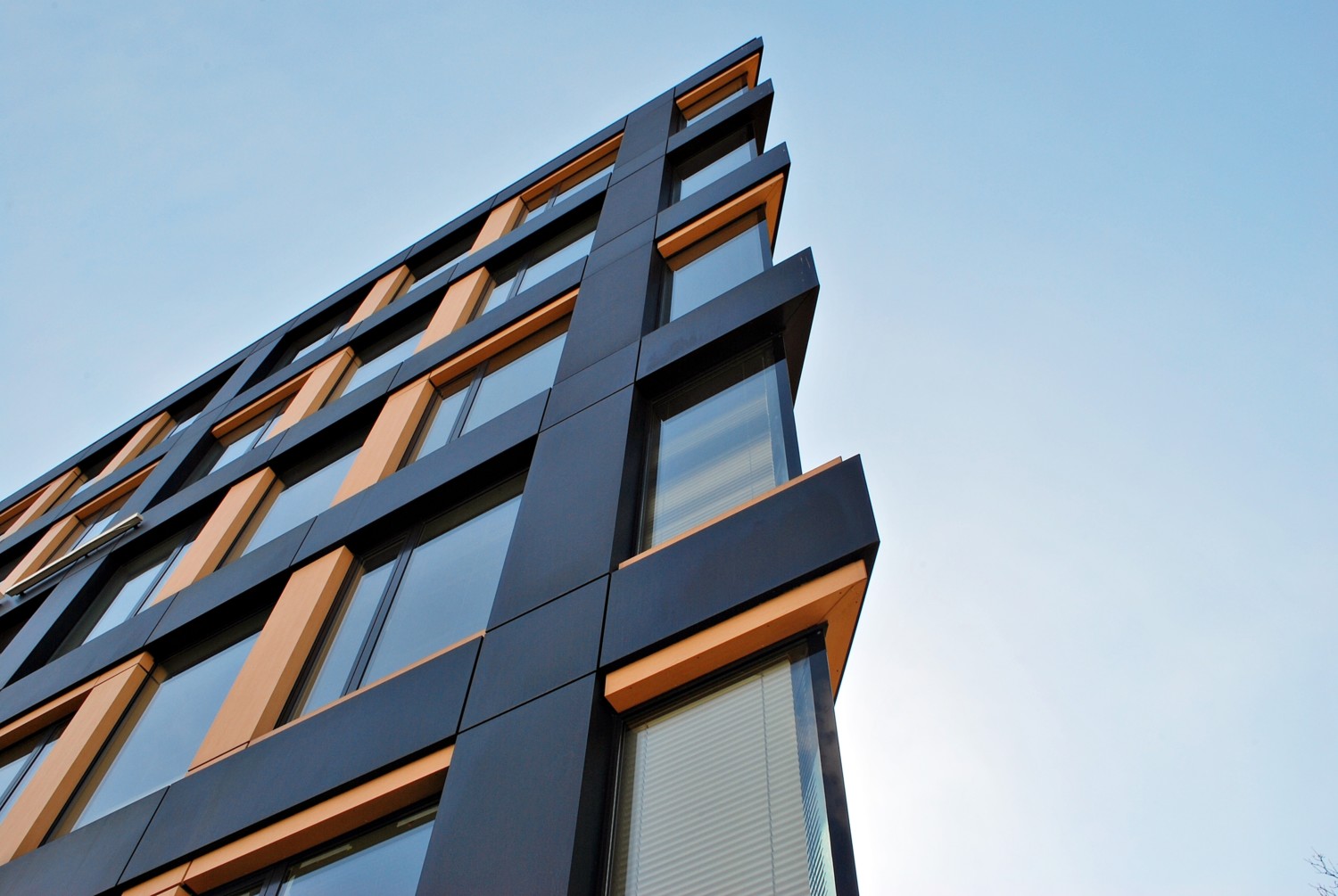 Force® ADH Waterproofing System

Force ADH Flame Free is a robust fast track single layer or multi-layer warm roof bitumen waterproofing system, engineered for cold bonded installation without the need for hot works and naked flame gas-torch tooling. Force ADH Flame Free establishes an advancement in cold bonded polymer modified bitumen technology, combining synthetic cold adhesive that eliminate the need for traditional hot bitumen bonding compounds with hot air automatic and hand held welding techniques.
Performance

Force ADH is a high-performance single layer or multi-layer cold bonded polymer modified bitumen waterproofing system. The Force ADH capsheet provides exceptional mechanical strength, point load resistance and dimensional stability due to its composite reinforced core. Technological development and improved percentages of SBS than would ordinarily occur in a standard polymer modified bitumen membrane creates a highly flexible and robust material, with a safe and secure response to hot air welding methods at laps and joints.
Installation

Engineered for cold bonded installation without the need for traditional hot bitumen compounds, the Force ADH Flame Free polymer modified bitumen capsheet has a unique textile undersurface that when combined with ADH cold bonding adhesive achieves outstanding bond strength to all substrates including concrete slabs, metal, and timber roof decks. All laps and joints are sealed by hot-air welding method to ensure a visible 2mm bead of bitumen is achieved in accordance with BS 8217 Reinforced bitumen membranes for roofing – Code of practice. Detailing is also completed using Neo-Bitumen flame free underlayer technology using hot-air welding techniques. The system must be installed by accredited installers that have successfully completed Axter's Flame Free system upskilling course.
Guarantee
Developed to safeguard client and contractor confidence through the reassurance of long term 20 year Axter insured system guarantees which indemnify the building owner's liability in the unlikely event of failure arising from material, design and workmanship. Additional independent insurance backed insolvency protection for Axter's materials, and the workmanship of the accredited roofing contractor, is also available for 10 years in respect to Platinum Guarantees.
Accreditations
Force ADH Flame Free system has a BBA Agrément Certification - No 15/5222, is certified Broof(t4) in accordance with BS EN 13501-5: 2005 fire classification and has a durability and service life expectancy in excess of 50 years (BS 8217:2005).



More Benefits
100% Flame-Free

Fast, clean and safe installation method

Durability and service life expectancy of more than 50 years (BS 8217:2005)

Single layer or multi-layer application

Minimum 20 year insured system guarantee covering, materials, design, workmanship and insolvency

Excellent mechanical strength and dimensional stability even at low temperatures

Suitable for new build and refurbishment projects

Comprehensive range of system accessories ensuring compatibility and single source responsibility

Manufactured within ISO 9001 and 14001 certified management systems
Force ADH Flame Free Warm Roof Single or Multi Layer
A fast track, cold bonded single or multi layer waterproofing system. A new safer range of flame free systems engineered to be fully compatible with Axter's unique Neo-Bitumen® membrane innovation.
Downloads
Brochures
Technical Datasheet
Product Datasheet
Guidance
Material Safety Datasheet