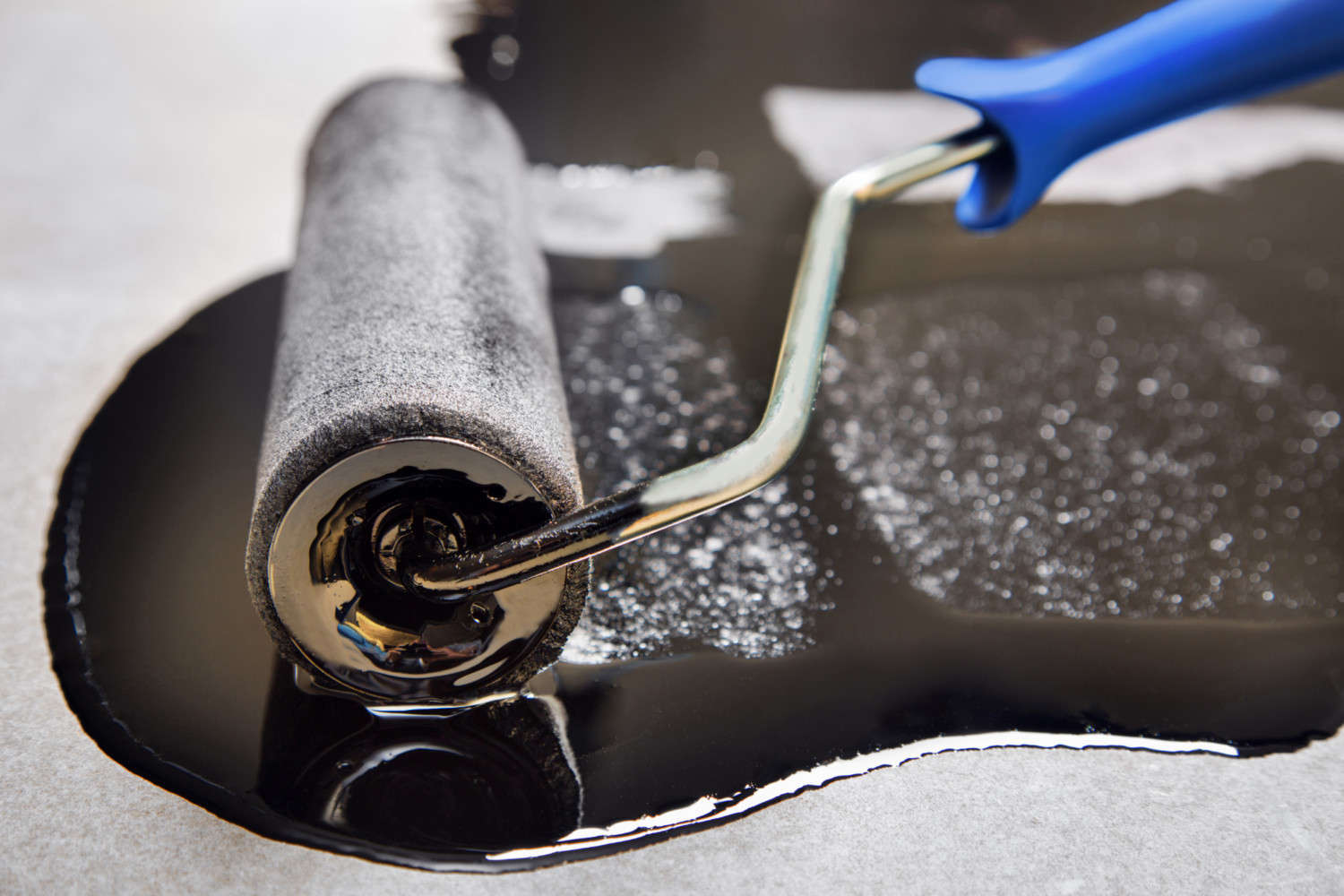 Starcoat® R Liquid Waterproofing

Reliable and ready to use, Starcoat R is a unique, single component polyurethane bitumen resin, with integrated anti-root protection.

Starcoat R is the ideal waterproofing solution for complex detailing, localised repairs to new and old bitumen membranes and areas where use of a naked flame is prohibited. Starcoat R can also be used as an adhesive with Hytherm CG (cellular glass) non-combustible insulation.
Performance

Eliminating risks and fire safety during installation of the waterproofing system is of paramount importance to Axter. Starcoat R flame free cold applied liquid detailing eliminates the need for naked flame gas torches. It is ideal for use on combustible materials and in high risk detail and perimeter zones on new build and refurbishment projects.
Application

Application is easy with no primer required. Starcoat R waterproofs roof penetrations, columns, upstands, balustrade posts, curbs, perimeters, pipes, and all other irregular penetrations. Used in combination with Axter Matcoat R reinforcement, Starcoat R achieves a watertight, durable, UV and puncture resistant cold applied liquid detailing solution, and can be treated with mineral granules in order to seamlessly compliment the existing or new waterproofing. When used in combination with Axter Matcoat JD reinforcement, Starcoat R can be used to waterproof complex movement joints that traditional membrane waterproofing systems would find impossible to detail.
20 Year Guarantee
Starcoat R achieves a 20 year insured system guarantee - when installed as part of a complete Axter waterproofing system - covering materials, design and workmanship, and has a service life in excess of 25 years. Additional independent insurance backed insolvency protection for Axter's materials, and the workmanship of the accredited roofing contractor, is also available for 10 years in respect to Platinum Guarantees.

Accreditations
Starcoat R is compliant with the National Federation of Roofing Contractors (NFRC) Safe2Torch Guidance, accepted by all third party building warranty providers such as LABC and NHBC, and complies in full with The Building Regulations and all relevant British and harmonised European standards.




More Benefits
Compatible with all bituminous waterproofing products

Ready to use with no mixing

No torching required

Rapid installation no primer required

Brush or roller applied

Single component system

Reduced disruption

Reduced labour costs

Cost effective

UV stable
Starcoat R
Cold applied, anti-root liquid waterproofing, ideal for complex roof details, localised repairs and as an adhesive.
Downloads
Brochures
Technical Datasheet
Guidance
Material Safety Datasheet